Christine Israoui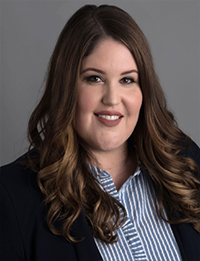 Christine has dedicated her legal career to helping people and their families navigate through complex legal situations. Christine is a passionate advocate and enjoys working with her clients to achieve positive resolutions for their individual needs.
Christine earned her bachelor's degree from the University of Central Florida and her Juris Doctor from Florida State University College of Law in 2002. In law school, Christine was a Certified Legal Intern at the Children's Advocacy Center and the Advocacy Center for Persons with Disabilities in Tallahassee. Christine received the Distinguished Pro Bono Service Award for demonstrating a strong commitment to providing pro bono service to those unable to afford legal services.
Prior to joining Israoui Law, Christine was a Senior Attorney for the State of Florida Guardian ad Litem Program, charged with giving children a voice in court in thousands of proceedings before judges and magistrates in Seminole County. She represented children's best interest in dependency proceedings, termination of parental rights trials, and adoptions. Christine was the recipient of the Eighteenth Judicial Circuit Leadership Award in 2010.
Christine is fluent in Spanish. Born in New Jersey, she has resided in Orlando since the age of ten. She enjoys traveling, reading, music, and spending time with her family.