Did You Sustain An Injury Because An Airbag Malfunctioned?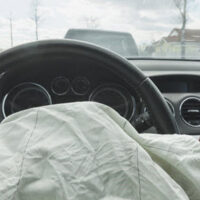 Airbags are important safety features that work to prevent injuries and fatalities. Since they have been widely used in auto production they have saved thousands of lives. But unfortunately, there are times when the airbags themselves cause harm. The force of their deployment can lead to abrasions and fractures. Also, they may not inflate when they should or deploy when they shouldn't.
After a car accident injury, whether the injury was sustained because of a defective airbag or another issue, talk to an Orlando car accident lawyer about your damage recovery options. There have been many airbag recalls, proof that issues have been documented over the years. Whether or not you have been made aware of a recall, there is a path forward following an airbag injury.
Types of Injuries From a Defective Airbag
Safety features in automobiles help individuals avoid injuries and save lives. Yet there are times when injuries are sustained because the airbag product or products supporting it are defective.
Examples of defective airbag injuries possible:
Head trauma and concussions
Facial cuts and burns
Lacerations and abrasions to neck and chest
Eye damage and hearing loss
Broken bones
Internal injuries
Injuries could be sustained because an airbag didn't deploy when it should have or it deployed when the car was not in a crash. There are also examples of airbags deploying with force that is excessive and resulting in metal shards being released throughout the car or truck.
Defective Sensors Can Lead to Airbag Malfunction
Sensors in modern vehicles need to work efficiently in order for safety features to work properly. A defective sensor could result in the airbag activating when there is no crash or not deploying when it should. This could be due to an inflation issue or a problem with the chemical reaction required.
Essentially, the deployment of a vehicular airbag is controlled by sensors designed to detect a crash. Then, if the sensors are alerted to the need of an airbag, the system triggers a chemical reaction that inflates the bag, creating a cushion for passengers and drivers. The cushion of the bag protects people from hard surfaces, such as the dashboard and steering wheel of a car or truck.
Determining liability following a Florida car wreck can be complex. There are individuals who may have behaved recklessly. Additionally, products can be defective. If an airbag malfunctioned, it is possible the auto manufacturer or a repair technician could be held liable for a portion or all of a car accident victim's injuries. To understand what financial relief is possible for you and your family, connect with an Orlando car accident lawyer.
Are you recovering from an injury connected to an airbag malfunctioning during a Florida car crash? You deserve to be compensated if another driver was negligent.  Always speak to a Florida auto accident attorney before speaking to any insurance company representative.  To schedule a complimentary consultation, contact the Orlando personal injury attorneys at Israoui Law at 407-381-4529. Our experienced lawyers are familiar with all of the details associated with car accidents and how to secure compensation. At Israoui Law, personal attention matters.