Is A Car Accident Lawsuit A Civil Lawsuit?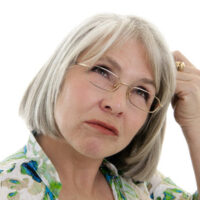 If you are moving forward with a personal injury lawsuit after a Florida car accident, you are participating in a civil legal action. Civil litigation can be an important step for a person who was wronged to obtain compensation from a person or business. It is common for civil cases to be connected to negligence, and this is often true of car accident cases.
Criminal lawsuits are different, these cases are necessary when an individual has broken a criminal law. It is essential you connect with an attorney who has experience in the field of law you are pursuing. If you are struggling to manage expenses after a car accident and are looking to obtain damage recovery for tangible and intangible damages, you need a personal injury law expert. Talk to an Orlando car accident lawyer about your situation before speaking to any insurance company representative.  This is crucial.  Insurance companies are not on your side and are looking for any reason to minimize your damages and pay as little or nothing for your loss.
Evidence and a Plaintiff's Burden of Proof 
When you are a plaintiff in a personal injury case, you carry the burden of proof. This means you and your legal team must make it clear that the injuries you sustained are the result of the defendant's negligence. This will usually be done with evidence. In a car accident case, this could include medical records, images of the accident scene, videos, and witness accounts, for example.
Criminal cases are different from civil ones. In criminal lawsuits, there must be proof beyond a reasonable doubt which is not the case in civil lawsuits, such as personal injury cases. For this and other reasons, it is essential you connect with a legal professional who is skilled in the particular area of law you are filing in. Personal injury lawsuits are a path to being compensated for damages.
Traffic Collision Expenses are a Common Personal Injury Dispute
In the state of Florida, car accident cases are common. Traffic collisions occur even when drivers are being as cautious as possible. Unexpected weather changes or a distracted driver can lead to accident injuries. Within each reason for an accident there are further nuances. For instance, if a driver was distracted, was the distraction visual, cognitive, or manual? A legal expert can help you determine who was at fault and what is the best path forward. 
If you believe you have a right to compensation following a car crash, discuss your case with an Orlando car accident lawyer. Personal injury lawsuits can be a path to financial recovery, attorneys have obtained large settlements for life-long medical treatment and smaller compensation packages for property damage and emotional distress. Each case is unique, so connecting with an attorney who will dedicate personal attention and fight for you is important.
Did you sustain injuries in a car accident and are now curious about the possibility of filing a personal injury lawsuit? Financial relief is possible, particularly if another was negligent. Skilled lawyers know when an offer is full and fair and will push back on low ball offers. You need an attorney fighting for you. Contact the Orlando personal injury attorneys at Israoui Law at 407-381-4529 for a complimentary consultation.