Do I Have To Go To My Deposition Alone?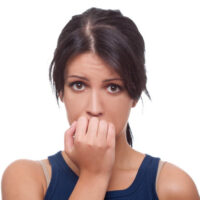 It is not a good idea to undergo a deposition alone. Having an attorney with you when you provide a deposition, it is often in your best interests.  A lawyer is there to protect you and will prepare you for the process and be there for you as the deposition takes place. If your deposition is in connection with a Florida accident, it is essential that you keep in mind that parties involved have their own agendas. For instance, while an insurance representative may be committed to paying out in line with terms of a policy, they may also be focused on providing the smallest amount allowed.
At a deposition, you will be asked questions under oath. It is possible the questioning will be to provide more information about an accident, where it occurred, and who was at fault. Once you are sworn in by a Florida court reporter, the meeting will be recorded. The lawyers involved will receive a meeting transcript later. To be sure you do not weaken your chances of obtaining the recovery you are seeking, prepare for your deposition with an Orlando car accident lawyer. 
Clearly Sharing the Facts 
There are a lot of different industries people work in, and each one has its own systems and rules. Lawyers are experienced professionals who understand the justice system and the importance of clear statements. When people are nervous, they sometimes stumble or provide vague answers, which can strengthen the argument of the other side.
When you work with an attorney preparing for a deposition, they will familiarize you with questioning tactics that could come into play, such as asking the same questions a few different ways or trying to get a reaction with probing inquiries. Essentially, you want to be ready to share the same facts throughout the process, honestly and clearly.
Insurance companies and their attorneys may try to take advantage of people who are not represented by an attorney at a deposition by asking them questions that are not permitted by Florida law.  Remember they are looking out for their best interests and not yours. 
If You're Worried, Talk to an Attorney
Whether you have been asked to provide a deposition in connection with an accident injury or are pursuing compensation form an insurance company that is aggressively pushing you to accept an offer you are not comfortable with, talking to an Orlando car accident lawyer is advised. You do not have to be worried and anxious, there are legal professionals who can guide you through the process and strengthen your claim.
Have you been contacted about providing a deposition and you now find yourself nervous and unsure how to prepare? The skilled Orlando personal injury attorneys at Israoui Law have worked on a wide range of personal injury cases. Our lawyers know how to achieve the outcome you are seeking and can help you through the deposition process when you are in need of legal support. Reach out today to learn about your options, call 407-381-4529.   Always speak to an experienced accident attorney before speaking to any insurance company.