How Can I Prove Income Loss?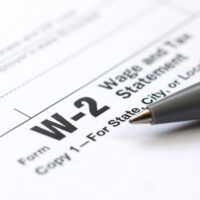 Losing income can be incredibly stressful, particularly when you are already under emotional pressure and physical pain following an Orlando accident. While people generally know that healing takes time, they may not realize that recovery means that an individual will not be at work earning an income.
Not accessing wages can strain a family, particularly if the household is living paycheck to paycheck. And according to one report, over half of Americans are surviving from one direct deposit to the next. But if you are distressed over your lost income, know that recovery of those funds could be possible. There are ways to document lost income and hold liable parties accountable. Talk to an Orlando car accident lawyer to learn more.
Under Florida's No-Fault law, an experienced auto accident attorney can submit the necessary evidence to seek to recover up to 60% of your wage loss related to the accident up to a limit of $10,000.00. This can provide immediate temporary financial relief, but this claim must be properly submitted.  Insurance companies are not in the business of wanting to pay anything and thus it is extremely important that you speak to a skilled car accident attorney before turning over any documents, signing any forms or discussing any aspect of your claim with an insurance company representative.
Medical Records and Different Types of Income
Gathering proof of income loss happens in a couple of ways. First, you will need to have medical documentation that you are unable to work. This could be a note your doctor has provided you with to share with the human resources department where you work. Sometimes the documentation will outline set time off, in other situations accommodation will be listed. Legally, employers are required to make workplace accommodations, when they can. But there are certain jobs where accommodations are impossible.
Once you have the medical piece in place, it is time to collect financial evidence of financial loss. Depending on how you are compensated and if you are self-employed or not, one or more of the following will be required:
Bank statements
Pay stubs
Tax records, including W-2s and 1040 forms
Financial records such as bank statements can be particularly important if you work in a role that receives commissions or bonuses. Bank documents can be used to illustrate the additional compensation you would have received had you not had to take time off due to an accident injury.
Reimbursement for PTO Use
If you have used your paid time off (PTO) benefits after an accident, it may be possible to recover those funds as well. After all, that is time off you can't access for other personal matters or healthcare needs. Naturally, there will need to be clear evidence that the PTO was used in connection with the accident injury. Any inkling of trying to take advantage of the system will be flagged by an insurance company, leading to problems and denials.
An Orlando car accident lawyer can review your case and determine if you are eligible for lost income compensation and if you have the appropriate documentation prepared. If additional evidence is needed, your attorney can access those records for you.
What lost income questions do you have? Taking time off work to heal is common, to understand your damage recovery options, discuss the particulars of your case with the Orlando personal injury attorneys at Israoui Law. Lost income can be part of your personal injury claim, and our skilled Florida personal injury lawyers know how to strategize a path forward. When you are ready to have your questions answered and begin the process, call 407-381-4529.