Can Data From My Apple Watch Help My Injury Claim?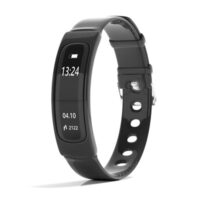 Documents and data provide the evidence needed for personal injury claims. While many people first think of photos and videos, which can be strong forms of evidence, there is also the possibility that you are wearing a device that has data that could support your need for financial recovery.
Sometimes referred to as wearables, activity trackers, Fitbits, and Apple Watches collect data that can be used in a variety of ways. Of course, when people purchase these devices, they are looking forward to tracking their jogging paths, heart rate, and other stats to help them achieve their fitness goals. But when these numbers are significantly changed as a result of an accident, that data can be used to illustrate how much the injured party's daily life has been impacted by the injury event. Talk to  an Orlando car accident lawyer about your case and what data could be helpful.
Insurance Company Could Request Data
Similar to other forms of evidence, documentation that could be used to support your need for financial recovery may also be used by an insurance company to reduce or deny your financial award. This is true for data from personal technology as well. For example, when your device data clearly shows a decline in activity and health after a Florida collision injury, that boosts your chances of a full and fair settlement. But if there is also data that points to your personal behavior, not the injury, being responsible for the change an insurance adjuster could question your need for damages.
Never turn over any evidence or data to any insurance company without consulting with an experienced accident attorney first.  Keep in mind that insurance companies, including your own, are not on your side and are motivated only to try to pay you less or nothing at all.  It is important for you to understand how the data could be used. For instance, sleep patterns should be assessed in order to determine if someone was indeed coping with ongoing pain or not.
Connect with an Experienced FL Attorney
Connect with an Orlando car accident lawyer as soon as possible after an accident. You do not have to learn all of the intricacies of personal injury law in a short period of time. Instead, lean on experienced, compassionate, aggressive attorneys who know what amount would be fair and how to provide the evidence to secure a full settlement package.
Are you seeking ways to strengthen your injury claim and think data from your Apple Watch could help? Discuss your objectives and the facts of your case with a skilled Orlando personal injury attorney at Israoui Law. Once an experienced lawyer understands the value of your claim they will determine a strong path forward for you and your family. Evidence is an important piece of the puzzle, an activity tracker may provide the data your claim needs. Our attorneys have the background and talents to secure the maximum compensation award possible. When you are ready to get your case started, talk to our Florida personal injury lawyers, call 407-381-4529.