Am I Eligible For A Structured Settlement?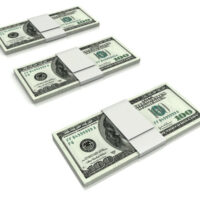 After a Florida accident, the details of how your settlement will be disbursed is likely far from your mind. When coping with the pain and emotional distress of an injury, money doesn't matter. But if you or someone you care about spends a long time in a medical setting or will require ongoing care, the reality is your medical bills could be astronomically high. When a settlement amount is large, a structured settlement could be offered, this means you will be paid over a period of time rather than in one lump sum.
How a structured settlement is set up will depend on the facts of your case and the compensation amount. For instance, if an injured person is not able to return to work, a monthly settlement payment could be used by the individual to replace their lost income. In these types of situations, a structured settlement could be preferred over a one-time payment option. Tax implications could also be a reason to opt for a structured payment plan. To understand what is best for you and your family, connect with an Orlando car accident lawyer.
Negotiating Terms of Your Financial Relief
While many initially believe a lump sum would be the most advantageous choice, there are situations when, upon review, a structured settlement amount is a more appropriate solution for both parties.
Advantageous of structured settlements:
Tax benefits
Long term financial health
Funds for possible future treatment
Sometimes your attorney will be able to negotiate a combination of a lump sum and a structured payment plan. Then, an initial sum can be used to pay for immediate fees and ongoing payments, albeit smaller ones, will provide stability and options. When negotiations are stalled, being open to different types of payment plans can pave a path to a solution both parties are comfortable accepting.
Lawyers Understand Pros and Cons
Before making a decision that can have a big impact on your financial future, talk to an expert who understands the advantages and drawbacks of structured settlements, cash payments, annuities, and payment plans.
Focusing on your own recovery and health is essential, you don't have to spend time and energy learning about how compensation funds could be disbursed and the impact each option would have on your long term finances. Instead, rely on the expertise and background of an Orlando car accident lawyer who can provide you with all of the facts you need to make a well-informed decision.
Are you confused about the worth of your case and settlement amounts? Do not agree to the terms of a settlement for a Florida car crash unless you understand exactly what to expect moving forward. Always speak to an experience personal injury lawyer before speaking to any insurance company.  Discuss the facts of your case with the Orlando personal injury attorneys at Israoui Law. Once our attorneys are familiar with the facts of your case and have reviewed the insurance policies and settlement offers involved, they can inform you of your options. Our skilled Florida personal injury lawyers know how to strategize and negotiate with your best interests at the forefront. When you are ready to get started, call 407-381-4529.