10 Ways An Attorney Can Assist After A Florida Motorcycle Accident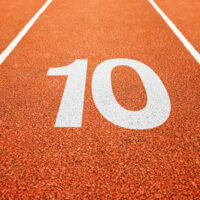 Accident injuries can result in frustration and confusion. In order to secure the compensation you need to move forward, you may be considering talking to an experienced personal injury lawyer. If you are, know there are ways in which a skilled Orlando motorcycle accident attorney will work to hold at-fault parties accountable, from investigating and researching the event to attending mediation meetings.
10 Things a Lawyer Can Do to Help
Assess your medical records and suggest additional healthcare professionals who can provide more detailed information to support your need for damage recovery.
Research and investigate the crash, untangling who was at fault and if fault actually lies with multiple parties.
Determine the worth of your claim and manage your expectations surrounding the amount of the settlement and how long the process may take.
Take care of all the documents that need to be gathered and filed, which could include legal items such as complaints and summons.
Discuss the situation with insurance companies connected to the event, there could be negotiations with multiple companies.
Speak on your behalf and fight for your rights in a court of law, if required.
Be present at mediation sessions and share guidance with you throughout the mediation, so you will know when an offer is in your best interests or not.
Explain what is happening at each step of the claims process, providing explanations and definitions when terms are confusing or unclear.
Helping to set up payment plans if the total sum of a settlement will not be paid out in one lump sum.
See the process through to the end.
Because there are so many ways a lawyer can support you throughout the claims process, it is usually a better option than a person unfamiliar with personal injury claims navigating the settlement of a motorcycle accident on their own.  Always speak to an experienced motorcycle accident lawyer before speaking to any insurance company.
Put Your Recovery First
You deserve to focus the time and energy you have on the process of healing. And putting yourself first also means being sure your healthcare today does not financially bankrupt your future. Fair payment means you can settle expenses and make plans beyond paying old bills.
When you are ready to have an Orlando motorcycle accident attorney fighting for what you rights, connect with a lawyer who will listen with compassion and push back aggressively on offers that are far lower than you want, need, or deserve. It is natural to feel overwhelmed after an accident injury, legal support provides clarity and reduces the stress of dealing with insurance companies, who are only looking out for their best interests and not yours.
Are you in the process of recovering from a motorcycle collision? There could be a path to obtaining financial damage funds to assist you in settling bills, fees, and expenses following a cycle accident. To get your claim started, contact the Orlando personal injury attorneys at Israoui Law. There are no fees or costs unless we win your case, and a skilled Florida personal injury lawyer can assess your situation and determine the worth of your claim. When you are ready to protect your financial future, call 407-381-4529. Turn to Israoui Law for the personal attention you deserve.