Insurance Requirements For Orlando Motorcycles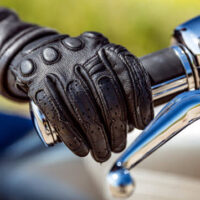 Motorcycles are popular forms of transportation and fun in Florida. According to one report, in the state of Florida, there are approximately 650,000 registered motorcyclists. With a high amount of bikes on the road, there are specific laws and rules to keep motorcycle operators and their passengers as safe as possible.
After a motorcycle accident, you need someone on your side that understands the complexities of motorcycle crashes and insurance under Florida law. An Orlando motorcycle accident lawyer can help. Do not speak to an insurance company representative, agree to a settlement amount, or sign paperwork until your case is evaluated by an experienced motorcycle accident attorney that can assist you in truly understand your options under Florida law. Your claim could be worth an amount far higher than what an insurance adjuster is offering.
A Level of Healthcare Coverage May Be Needed
If you own a motorcycle in Florida and are over the age of 21, you are not required by law to wear a helmet when riding. But, anyone on your bike who is under 21 must wear a protective helmet. Additionally, there are steps you need to take in regards to insurance coverage, such as making sure to have uninsured motorist coverage under your policy.  Unfortunately, too many Florida motor vehicle drivers do not have adequate or any insurance coverage that may be applicable for your loss.
Motorcycles also need to be outfitted with working riding equipment, including the following:
Front brakes
Rear brakes
Reflectors
Mirrors
Turn signals
Brake lights
Headlights
To get your motorcycle license in Florida, you need a valid driver's license in addition to completing a course in motorcycle safety from an authorized instructional facility. A fee will need to be paid as well.
From there, a final insurance policy can be purchased. How much your premium will be depends on a range of factors. It is common for insurance companies to assess your driving history and combine that information with your age, gender, and where you live to determine how likely it is you will be involved in a future accident.
Accident Expenses Can Be High
Of course, nobody wants to be involved in an accident. Many suffer from emotional stress and physical pain following a crash. On top of personal concerns, when the expenses and fees for medical care are rolling in, families can be stunned by the totals. An Orlando motorcycle accident lawyer can help.
When you work with a top rated legal professional who has experience in vehicular accidents, they can handles dealing with insurance companies while you focus on making yourself well again. Life may never be the same as it was prior to the collision, but there are options when it comes to damage recovery.
If you have medical bills, lost wages, or other expenses following a motorcycle accident, contact the Orlando personal injury attorneys at Israoui Law. A seasoned Florida personal injury lawyer can help fight for just compensation for your case.  Call 407-381-4529 today. Turn to Israoui Law for the personal attention you deserve.