Motorcycle Accident Injuries And PIP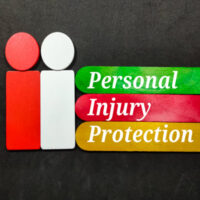 If you drive a car in Florida, you carry personal injury protection (PIP), but this type of coverage is a requirement for vehicles with four wheels. Because of this four wheel designation, PIP coverage does not apply to motorcycles. This means a motorcyclist can be vulnerable to both injuries and financial distress after an Orlando crash.
Uninsured motorcycles can find themselves responsible for accident expenses including high medical fees. To fully understand your options, connect with an Orlando motorcycle accident lawyer. If another's reckless behavior caused your injury, there could be a path to securing compensation for your loss.
Biker's Arm, Road Rash, and Other Motorcycle Injuries
The term biker's arm is connected to a nerve damage that occurs when a motorcyclist's arm is injured by the force of the bike accident. There are a few different types of nerve damage that are possible and they can impact an accident victim in a variety of ways.
Damage to ulnar nerve, which can impact a person's fingers and their sensory and motor control.
Median nerve harm, information that normally flows through a person's arm is blocked from forearms.
Harm to the radial nerve, a person feels damage in the triceps and in the back of their hand.
Naturally, the extent of damage and severity of the injury needs to be assessed by a doctor before a treatment plan can be developed. In the case of severe nerve damage, mobility may be permanently hindered and working for an income may no longer be possible.
There is a variety of safety gear that motorcyclists can wear to reduce the possibility of biker's arm and other injuries. But there are times when injuries occur, even when safety gear is worn. This can also be true with road rash, a common motorcycle injury that refers to the cuts, scrapes, and bruises that can happen when there is friction between a person and the pavement.
Motorcycle accidents can also lead to neck and back injuries, as well head trauma and broken bones. Seeking medical attention as soon as possible after a motorcycle crash is essential.
Compensation for Motorcycle Accident Expenses
Accident injuries can be devastating physically, emotionally, and financially. Costly medical care and ongoing treatments may be necessary in order for you or your loved one to heal. When you don't have PIP coverage to help you pay medical bills, it can be overwhelming. It is important to realize there is help available when you feel you have been wronged or another is at fault. Connect with an Orlando motorcycle accident lawyer. Once an attorney looks over the details of your accident, and determines who was at fault, they can inform you on the best path forward.
Have you suffered injuries, wage loss, or incurred other expenses due to a Florida motorcycle accident? If so, contact the Orlando personal injury attorneys at Israoui Law before speaking to any insurance company. A seasoned Florida personal injury lawyer can help. You deserve a fair settlement, do not quietly accept a reduced claim when you may be entitled to a higher settlement amount. Call 407-381-4529 today. Turn to Israoui Law for the personal attention you deserve.