Reasons A Car Settlement Timeline Could Be Prolonged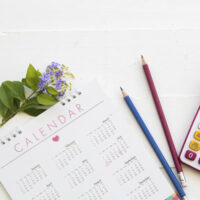 Waiting for a resolution to your car accident claim can be stressful. Particularly if you have mounting expenses, wage loss, and creditors have begun to send you emails and call you on the phone. It is common for the total amount of damages to be higher than a person can afford, meaning they need the settlement in order to pay off medical bills and other expenses.
An experienced Orlando car accident lawyer can help you obtain your settlement as soon as possible. There are situations when the timeline will be prolonged, but if that is the case your skilled lawyer can explain to you why the delay is happening and when it will be resolved. If there are unique considerations, a lawsuit is needed, or an insurance company is disputing a claim, it could take longer to receive a full and fair resolution to your case.
Commercial Vehicle Claims Could Extend Timelines
There are a variety of reasons why a settlement could take longer than expected. One situation that could prolong the settlement process is when there is one or more commercial vehicles involved in a traffic collision. For example, if a semi truck prompted or was in the collision there could be a few different insurance companies or claims management companies involved in settlement negotiations. This is also true of crashes involving rideshare vehicles.
Whether there is a unique consideration or not, it is important you talk to a lawyer before speaking to any insurance company or agreeing to a settlement amount suggested by an insurance claims adjuster. Remember that they are not on your side and could be taking advantage of you by offering an amount that is too low.  Florida law allows you to claim monetary damages for various expenses incurred in the past and/or future, as well as possibly pain and suffering damages depending on how severe the injuries are and various other factor that a skilled accident attorney can claim for you.
Shield Your Financial Reputation
There are steps you can take to protect your credit report and financial assets while waiting for damage recovery.
Discuss your situation with creditors. Medical billing professionals and other creditors are familiar with insurance claim delays. They may pause your bill or set you up with a payment plan.
Talk to your bank. If your loan payments are late, talk to your financial institutions about solutions.
Lost income options through human resources. Your employer may have paid leave options available.
Being proactive now means you can smoothly pay off pending debts when your settlement payment is secured, without incurring additional interest fees or penalties.  This can also help save your credit.
You do not have to handle complicated settlement negotiations on your own. After a Florida car collision, connect with an Orlando car accident lawyer to be sure you are accessing an amount that will allow you to move past the event with confidence.
Does an ever-increasing pile of bills have you wondering when you will be compensated for your car accident injuries? You deserve to be compensated if another driver was negligent. To schedule a complimentary consultation, contact the Orlando personal injury attorneys at Israoui Law at 407-381-4529. Our experienced lawyers are familiar with all of the details associated with car accidents and how to secure just compensation for your loss. At Israoui Law, personal attention matters.