FL Accidents And Dash Cam Evidence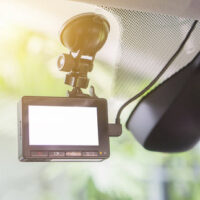 In recent years, more and more technology has been integrated into cars. Additionally, drivers are adding digital enhancements, including dash cams. A kind of digital video recorder, a dash cam is used to capture imagery of the driving events surrounding your vehicle. The dashboard cameras can provide valuable evidence after a Florida car crash, hit and run, or an act of vandalism.
If you had a dash cam in your vehicle at the time of your car accident, the footage from the event could be an important piece of your personal injury claim. Sometimes referred to as a silent witness, the dash cam recording of the event could support your version of how the accident occurred. To secure a maximum damage recovery settlement, you will need essential evidence. Hire an Orlando car accident lawyer to establish your strongest path forward.  Always consult with an experienced auto accident attorney before speaking to any insurance company representative and turning over any evidence to them, including dash cam footage.
Clear Footage Is Required
While dash cam footage can be helpful, it is important to note that it can't be the only item in determining fault. Also, in order to be admissible in a Florida court, the footage must be clear, authentic, and directly related to the event in question. To guarantee authenticity, it may be necessary for you to swear under testimony that it is your dash cam and the event recorded is the one that is part of the personal injury dispute.
Because the clarity of the image will be taken into account, anyone investing in a dash cam needs to be sure the camera will provide crisp, accurate footage. Additionally, you may choose a camera with one or all of the following additional features:
Loop recording capabilities
Resistance to extreme temperatures
Low light and night features
Remote view capabilities
Wide angle views
GPS connections
Audio capabilities
High definition features
Smartphone connections
Of course, you need to install a camera in a location where it will not impede your view. You do not want the dash cam to be a distraction that creates dangers when you are behind the wheel of your vehicle.
Talk to Your Attorney About Dash Cam Evidence and Insurance Increases
Dash cam footage can even help you after your insurance claim is settled. If you have clear footage that is supporting your need for compensation, it is also likely that footage can be used to argue against any insurance rate hikes your own auto insurance company might pursue in the weeks or months following a collision.
An Orlando car accident lawyer can support you in your fight for a full and fair compensation for your loss. Car accidents are stressful events, let a personal injury lawyer work on the case while you and your family heal. Gathering documentation and negotiating with insurance adjusters can be complicated. Thankfully, you have a legal professional who can help.
Are you seeking recovery damages for an Orlando car accident and there is dash cam footage to support your belief another was negligent? Financial relief could be in your future. The skilled at Israoui Law will push back on low ball offers. You need an attorney fighting for you. Contact our Orlando personal injury attorneys at 407-381-4529 for a complimentary consultation.