Florida Speeding Tickets Are A Common Violation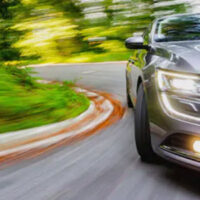 According to one Florida Department of Motor Vehicle estimate, police issue millions of traffic violations each year, and most of these tickets are due to speeding. Why drivers in the sunshine state drive too fast depends on the person operating the vehicle. Some drivers do not realize they are speeding until they are pulled over. Others know they are driving over a posted limit , but feel they need to do so because they are late for work or a scheduled appointment.
While it is common for drivers to have a habit of driving too fast, it is essential they break the habit. Speeding is reckless, and accidents involving speeding drivers can lead to catastrophic injuries. If you were hurt in an accident and one or more of the vehicles involved were driving too fast when the accident occurred, talk to an Orlando car accident lawyer.
Posted Limits and Penalties for Speeding
If you are pulled over for speeding in the state of Florida, the ticket penalty will be connected to how fast you were traveling. While each situation has unique considerations, the following are baseline penalties for speeding.
Up to 5 mph over the posted limit. You may be permitted to leave with only a warning, but if the violation was in a school zone, a fine may be possible, along with driver's license points.
Between 6-8 mph over the limit. Warning could be given, fines and points are also possible.
Traveling 10-14 mph over the speed limit. Tickets will likely be issued with a fine of around $200 and three driver's license points.
15 mph over the speed limit of more. Tickets will be issued with a large fine and four driver's license points.
In addition to tickets, fines, and points, your auto insurance could increase. If you have prior infractions, your driving privileges could be suspended.
Of course, receiving tickets and fines is not what a driver wants, but it is also important not to speed because of the possibility of a speed-related crash. Traveling over a posted speed limit is reckless, life-changing accidents can happen in an instant.
Discuss the Details of Your Speed-Related Collision with a Lawyer
When struck by a speeding driver, compensation for injuries and property damage is likely. After all, speeding is a form of aggressive driving. So it makes sense that the speeding driver should be held responsible for the event.
Connect with an Orlando car accident lawyer before speaking to any insuranc company.  Remember that they are not looking out for your best interests.
Is your accident injury directly related to another driver speeding? You deserve to be compensated if another driver was negligent. To schedule a complimentary consultation, contact the Orlando personal injury attorneys at Israoui Law at 407-381-4529. Our experienced lawyers are familiar with all of the details associated with car accidents and how to secure just compensation. At Israoui Law, personal attention matters.