Who's Insurance Policy Covers Passenger Injuries?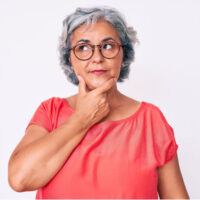 Passenger injuries as a result of car collisions are not uncommon. When people think of physical harm from car wrecks, they often think of a driver getting hurt. But in reality, anyone in the vehicle can be injured.
It can take time to heal from a car accident injury, but you do not have to wait for your injuries to heal in order to start any insurance claim process. Florida is a no-fault state.  This means that regardless of fault, your own insurance company if you own your own car, or the insurance company of a resident relative or the vehicle you were traveling in, may be responsible for paying up to $10,000.00 minus any applicable deductible, in medical and/or wage loss expenses related to your accident.  This is known as personal injury protection or PIP.  Each situation is unique, and you should speak to an Orlando car accident lawyer about your best path forward, before speaking to any insurance company representative.
Individuals who are traveling in cars as a passenger may have insurance coverages available to them under several insurance policies.  This includes your own insurance if you own a car, the insurance of the car you were traveling in, and/or the insurance of the vehicle that may be at-fault for your accident.   Understanding which policy or polices should cover your expenses is something an experienced Florida personal injury attorney will help figure out.
Severe injuries that result in high medical fees, lost wages, ongoing care, and pain and suffering may need further legal action. It is likely the no-fault coverage will not cover all of the expenses a car accident victim will incur when serious injuries are sustained. It is possible the at-fault driver will need to be held responsible or other insurance coverage claims will need to be made.
Police Reports and Medical Documentation
Documentation is an important part of a successful personal injury claim. Contact law enforcement after an accident and request a copy of the police report. Under Florida's No-Fault Law, you need to see a doctor in connection with your accident injury within 14 days from the date of the accident or you may lose your rights to claim up to $10,000.00 in medical and/or lost wage expenses. The best practice is to go to see a medical professional right away. Talk to an Orlando car accident lawyer today about what you should do after a passenger injury, beyond a police report and swift treatment.
Passengers in car crashes do get injured and those injuries are often serious that require medical treatment and thousands of dollars in medical expenses, as well as other damages.  Don't leave your potential case in the hands of insurance companies who are looking out for their best interests.  Contact the Orlando personal injury attorneys at Israoui Law to learn more. You deserve a fair and just compensation for your loss.  Call 407-381-4529 today. Turn to Israoui Law for the personal attention you deserve.