Understanding Your Level Protection And Rental Cars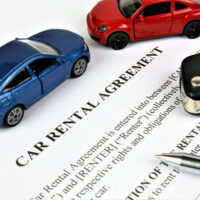 Driving a rental car has advantages. It can be a convenient solution when your personal car is in the shop, or if you are visiting Florida, a rental car can be an easy way to move from location to location as you check off items on your vacation must-do list. But if there is an accident, your insurance negotiations can be complex and confusing.
In order to be confident about how you will receive the settlement amount you need, discuss the details of your rental car accident with an Orlando car accident lawyer. There are a variety of ways you could be covered for your accident. Understanding your options is a path to securing the compensation you and your family may need.
Rental car companies do what they can to make the rental process simple. They will likely even offer you insurance protection, but you may be protected through other sources. If you have a car and an auto insurance policy, there could be coverage for your rental cars as well. It is common for personal policies to cover rental car damages, so you need to understand the scope of your coverage.
Individuals who do not own a personal vehicle may opt to be protected through their credit card. Many credit card companies offer rental car coverage when you use that particular card to secure the rental.
While it is common for a person working at the rental car company to walk around a vehicle to note any damages before a customer drives the car or truck off the lot, it could be helpful to take your own notes and snap a few photos of the car on your phone, too. If a dispute does occur later, the more documentation there is the better, particularly to defend yourself against accusations of dents and scratches that weren't your fault.
If you were not at fault for the accident, then the at-fault party or their insurance company may be responsible for paying your damages.  Always speak to an experienced car accident attorney before speaking to any insurance company.
Names, Contact Information, and the Rental Car Company
As with all accidents, names and contact information need to be exchanged in the aftermath of an accident. Insurance information is also traded. If a car was a rental, the name of the company and their contact information is also essential.
An Orlando car accident lawyer can reach out to the rental car company for you, or negotiate a settlement after a rental car accident on your behalf. When rental situations are complex, you need a Florida legal professional on your side.
Were you in a Florida rental car accident and are now unsure how to move forward with an insurance claim? If you have bills, lost wages, and other expenses following an accident, contact the Orlando personal injury attorneys at Israoui Law. You deserve a fair settlement. Call 407-381-4529 today. Turn to Israoui Law for the personal attention you deserve.