Keep Conversations Private When Navigating A Claim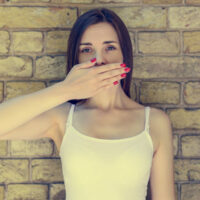 In the aftermath of a car crash, it's vital to remember that anything you say in conversation or post on your social media platform could have an impact on a personal injury claim. It is possible that insurance companies or opposing legal counsel will take steps to discover information to use against claimants.
When you are mindful of what you say and post online, you protect your rights and increase your chances of securing a car accident settlement. To learn more about the importance of keeping insurance claim discussions private and be introduced to other steps you should take to secure your financial recovery, connect with an Orlando personal injury attorney.
The Importance of Confidentiality
Maintaining confidentiality while you fight for a full and fair compensation package is crucial for several reasons, including the following.
Sharing the correct information. You preserve the strength of your case when you carefully share information with an opposing party or their insurance company, understanding that data could be analyzed to determine if there is information that can be used against you. It's essential to protect your case and not provide any unnecessary ammunition.
Protecting your privacy. Car accident claims and lawsuits often involve sensitive personal information, including health histories. Keeping conversations and documentation private safeguards your personal details.
Preventing misinterpretation. In the heat of the moment, it is possible for upset, injured individuals to say things that are not based in fact, and these statements made in frustration or anger could be misconstrued at a later date. Keeping conversations confidential and only discussing your case with the appropriate parties will make it less likely that your words will be taken out of context.
Preserving evidence. In-person conversations and social media posts can serve as valuable evidence to support your need for recovery or be used to deny your claim. Take steps to protect communications to ensure they remain untampered and admissible.
One key way to protect yourself, before speaking with anyone regarding your case, is through a consultation with a Florida injury lawyer. An attorney can provide guidance on what to say and ensure that your rights are protected.
Online Communications and Privacy Settings
Connecting with others online is common, but it's essential to exercise caution when posting about your car accident or injury on platforms like Facebook, Instagram, or Twitter. Reviewing and adjusting your privacy settings can be helpful, but avoiding discussing the accident, your injuries, or your claim at all may be in your best interests. Remember that insurance companies are looking for any reason not to pay on a claim and often use social media posts and text messages to minimize your injuries.  This can have a negative impact on the potential monetary recovery for your case.
Consult with an Orlando personal injury attorney to ensure you are communicating effectively and with the right people. When you work closely with an injury lawyer and are mindful of what you say and share, you can shield yourself from unwarranted compensation denials and achieve the best possible outcome in your case. Always speak to an experienced Orlando auto accident lawyer before speaking to any insurance company.
Are you interested in learning more about the importance of keeping conversations private when navigating a claim? Explore why confidentially matters. Chat with the attorneys at Israoui Law and connect with the personal attention you deserve. Call 407-381-4529 today to book your no-cost consultation.