What Is The Difference Between An Insurance Adjuster And An Injury Attorney?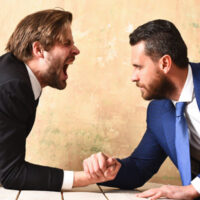 Florida injury cases involve a lot of people, and two key positions you'll encounter as you go through the insurance recovery process are insurance adjusters and injury attorneys. While both play significant roles in resolving your claim and are seasoned professionals, they have distinct responsibilities and represent different interests.
A main difference between an insurance adjuster and an injury attorney is that an insurance adjuster represents the interests of the insurance company while an attorney represents their client, the injured party. If you want a legal professional fighting for your right to fair compensation, connect with an Orlando personal injury attorney. Always speak to an experienced Orlando auto accident lawyer before speaking to any insurance company.
Roles of Injury Claims Professionals
Representatives of the insurance company, insurance adjusters are assigned claims. Then, they will do one or all of the following.
Assess the claim. The adjuster assigned to your claim will evaluate your damages. It is important to keep in mind that as they do this, they are both assessing how to provide a payout in line with the policy guidelines and save the company from financial loss.
Offer a settlement. After an adjuster has completed their evaluation of your claim, they will likely make you a settlement offer, a financial amount that could be the lowest amount the insurance company is willing to pay to resolve the claim.
Negotiate to get the claim resolved. Skilled at the negotiation process, adjusters may push you to accept a claim that is lower than you need. They may also downplay your injuries or rush you to sign off on a settlement agreement you are not comfortable with.
While you may find an Insurance adjuster to be accessible when you have questions, it is important to remember that they have no legal obligation to put forward a settlement that is best for you. Instead, their professional duty is to their employer, the insurance company. They are not on your side.
Personal injury attorneys, on the other hand, work on behalf of the injured party and their primary goal is to secure the maximum compensation possible. Because they have a deep understanding of personal injury laws in Florida, they are able to use this knowledge to fight for a full and fair settlement.
Attorneys strengthen a claim through investigating the circumstances of the accident, gathering evidence, interviewing witnesses, and working with experts to build a case. And when an adjuster puts an offer forward, a skilled injury attorney is often able to use the evidence they have gathered to counter with a larger amount.
Keep in mind that Florida law puts the burden of proof for a claim in the hands of the injured party.  The insurance company doesn't have to prove anything.  This is where an experienced accident injury lawyer can have a huge impact on your possible compensation.  They will be able to submit the appropriate evidence to justify your losses and obtain just compensation for you.
Obligated to Protect Your Rights
Unlike insurance adjusters, an Orlando personal injury attorney has a legal and ethical obligation to act in your interests. This can be the difference between a mediocre settlement and a comprehensive damage recovery.
Is an insurance professional involved in your claim but you aren't sure of their role? An experienced injury attorney can guide you through the claims process and inform you of what each expert is doing to support or undermine your case. Connect with the lawyers at Israoui Law to learn about next steps. Call 407-381-4529 for the personal attention you deserve.