Items To Bring To A Consultation With A Florida Injury Lawyer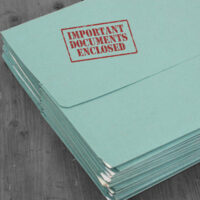 If you are recovering from an injury due to someone else's negligence, you may be considering seeking legal representation. Doing so could be a key step to pursuing fair compensation for your losses. If you have never hired a Florida injury lawyer before, know that you can set up a consultation to learn more about the process at no charge.
To make the most of your initial meeting with an Orlando personal injury attorney, come prepared with all relevant information and documentation related to your case. Providing comprehensive details about the incident and its impact on your life gives a lawyer a full picture of the situation. As a result, they will be better positioned to evaluate the worth of your claim and offer informed advice.
Reports, Records, and Documentation
Legal professionals can help you gather documentation you need, but if you already have secured reports and records bringing them with you to a consultation. For example, if you were hurt in an accident that required police or incident reports, have copies of that documentation so an attorney can review the location, parties involved, and potential witnesses.
Additionally, medical records related to your injuries, including hospitalization reports, diagnostic tests, treatment plans, and projected future medical care needs will be fruitful in establishing the extent of your injuries and their impact on your life. Current and upcoming medical expenses also are crucial for coming up with a financial number that illustrates the full worth of your claim.
Visual evidence is a compelling form of documentation in personal injury cases. This is why legal professionals often recommend taking photographs or videos of the accident scene and the damages to the vehicles involved in the accident, as well as chronicling your healing process with photos. Images can also support the need for property damage recovery and serve as proof of hazardous conditions that may have contributed to the incident.
Insurance Policies and Wage Loss Information
Notes of all of the insurance policies involved means the attorney can assess potential sources of compensation, such as auto insurance, health insurance, and any other applicable policies, and prepare to negotiate with insurance companies on your behalf.
For individuals who have lost wages or income due to their injuries, bringing documentation from employers is recommended, such as pay stubs or a letter from your employer verifying your missed workdays and any associated lost wages.
Copies of texts of emails with insurance representatives and evidence of accident-related expenses are all helpful. Basically, if you are wondering if it may be an important piece of documentation, bring it to your attorney consultation.
And remember, an initial consultation with an Orlando personal injury attorney is an opportunity for you to ask questions. Make a list of all of the things you would like to ask, such as learning about their experience, success rate, and fee structure.
Should you hire an attorney after being injured? Schedule a free consultation to learn about how the skilled injury lawyers at Israoui Law can protect your rights, negotiate with insurance companies, and, if necessary, pursue your claim in court to secure the compensation you deserve. Call 407-381-4529 for the personal attention you deserve. Always speak to an experienced accident attorney before speaking to any insurance company.