Work Vehicle Injuries And Holding Employers Accountable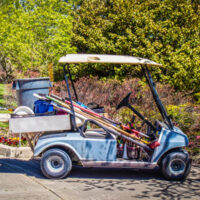 Workplace injuries can be physically painful, and they can also lead to financial and emotional distress. If you are facing medical bills, lost wages, and are worried about your financial stability, you may be wondering if you have any recourse against your employer.
In the United States, most employee injuries lead to workers' compensation insurance coverage, which is designed to provide financial assistance to employees injured on the job. Workers' compensation is a no-fault system, meaning that you can receive benefits regardless of who was at fault for the accident, and in exchange for these benefits, employees generally release their right to sue their employer, but there are exceptions. To talk through what is possible for you, make an appointment with an Orlando personal injury attorney.
When an Employer Can Be Held Responsible
While many injury expenses are settled through workers' comp and personal injury legal action is not possible, there are some situations in which you may be able to hold your employer accountable for a work injury outside of the workers' compensation system.
Harm was intentional. If your employer intentionally caused your injury, such as an employer intentionally not fixing work cars, you may be able to sue them for damages.
Holding third parties accountable. While you may not be able to sue your employer for a work-related injury, there may be a case against a third party whose negligence contributed to the accident. This could be true if a faulty car part caused your injury, for instance, because then it could be possible to sue the manufacturer of the vehicle.
Failure to supply workers' comp insurance. If an employer fails to carry workers' compensation insurance as required by law, there may be a path to pursuing legal action against your employer to seek compensation for your injuries.
Employers participated in retaliation actions. It is illegal to be fired, demoted, or subjected to adverse actions by your employer because you filed a workers' compensation claim. There are laws in place to protect employees from employer retaliation.
It's important to note that each of these have their own particular legal complexities, so seeking legal representation from a skilled injury lawyer is an important part of protecting your rights and maximizing your chances of obtaining fair compensation for your injuries.
Burden of Proof and Consulting with an Attorney 
When considering legal action against your employer, know that the burden of proof lies with you. This means you must provide evidence to demonstrate that your employer's actions or negligence directly contributed to your injury.
It is also important to note that auto insurance is primary following a auto accident in Florida.  Florida's No-Fault law entitles you to up to $10,000.00 in medical and/or lost wage benefits if you were injured in an auto accident.  Under Florida law, the worker's compensation carrier is entitled to reimbursement for any benefits they pay related to the auto accident if you recover any money from the at-fault party and/or insurance carriers related to a claim. They effectively will hold a lien on your potential case that must be paid.   It is important to discuss with an experienced accident attorney about your rights and benefits to make sure you receive the best medical care possible and have the best possible result to your accident injury claim.
Also, keep in mind that under a worker's compensation claim you do not get to choose which medical professional to see for your injuries, while under auto insurance, you get to choose your doctors.  This usually means you are better able to manage your own medical care for your injuries following a motor vehicle accident.
An experienced Orlando personal injury attorney will understand how your work injury was sustained, what injuries you suffered, and what damages you may be entitled to claim. They will gather the necessary evidence including pictures, witness statements, medical records and opinions, medical bills, wage loss information, and other documentation and information necessary to build a strong case on your behalf.
Are you recovering from an injury sustained in a work vehicle and want to hold your workplace accountable? Workers' compensation generally shields employers from personal injury lawsuits, but there are exceptions that could allow you to take legal action after a work injury. Connect with the attorneys at Israoui Law for the personal attention you deserve. Call 407-381-4529. Always speak to an experienced accident attorney before speaking to any insurance company.