Avoid Boating Accidents in Orlando with Safety Best Practices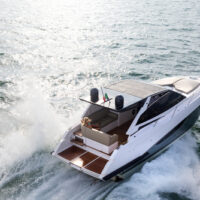 According to the report by the Florida Fish and Wildlife Conservation Commission (FWC), Florida leads the nation in registered vessels. Because of the increase in vessels, Florida is also a leader in promoting boating accident prevention. The FWC reports there were 628 reportable boating accidents and 59 boating fatalities in 2018.
If you plan to go boating in Florida, you should become familiar with boating education in order to limit boating accidents. Below are some ways you can make sure you and your family stay safe while boating:
Wear life jackets. Wearing a life jacket is a must. The Wear It Florida Campaign is a constant reminder that a life jacket is the most important safety device you can wear while boating. Coast Guard studies reveal that 82% of drowning victims were not wearing a life jacket.
Do not drink and boat. Drinking alcohol or consuming drugs while boating puts lives in danger and can result in fatalities. If you plan to drink and boat, designate a driver, just as you do when you plan to drive a car.
Watch the Weather. Do not go boating in a thunderstorm or in heavy winds. Boating under these conditions is dangerous. You run the risk of the boat flipping over, knocking passengers out into the water.
Adhere to Safety Standards. Have your boat inspected to ensure it meets safety standards and that you have the necessary equipment in the event you need to call for help.
Florida Boating Laws
Some of Florida's Statutes on vessel safety, titling and registration and boating under the influence provide that:
Anyone born on or after January 1, 1988, who will be operating a boat in Florida waters with an engine of ten (10) horsepower or more, must complete an approved boating safety course and obtain a Florida Boating Safety ID Card.
Boating under the influence (BUI) of drugs or alcohol is illegal. A person can be convicted of BUI if their blood or breath alcohol concentration level is 0.08 or higher.
The boat in operation must be registered and titled to vessel owners.
The owner and/or operator of a vessel is responsible to carry, store, maintain and use the safety equipment required by the U.S. Coast Guard.
Children under the age of 6 must wear an approved personal flotation device while onboard the vessel.
If You Receive Injuries from a Boating Accident in Orlando, Contact Israoui Law
Contact the Orlando boating accident attorneys at Israoui Law for help with your boating accident case. We dedicate our time to represent the victim and will make sure you get the compensation you deserve. For a free case consultation, call 407-381-4529. At Israoui Law, personal attention matters.
Resource:
myfwc.com/boating/safety-education/wear-it-florida/
myfwc.com/media/20580/2018-boatstatbook.pdf
https://www.orlando-injury-lawyer.com/determining-liability-for-cruise-shuttle-accidents/