Following A Doctor's Lifestyle Recommendations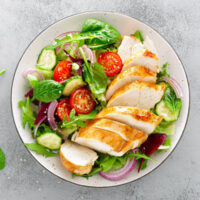 When recovering from a car accident injury, it is essential, for your own health and for the strength of your personal injury claim, for you to follow your doctor's advice. While this will likely include medical guidance, such as when to take medication and how much to take, there could also be lifestyle recommendations.
Doing all you can to heal, physically and emotionally, should be your top priority. To have all of the details of your settlement addressed, hire an Orlando personal injury lawyer. A seasoned attorney will know how to negotiate a full and fair recovery amount, one that is enough to pay off all of your Florida accident bills, fees, and expenses.
Eating Right, Reducing Stress, and Taking Time Off Work
While every injury has its own healing needs, there are some basic best practices that your doctor may recommend. One, two, or more of the suggestions below could apply to your healing process.
Choosing nutritious food. When you eat food that is healthy, you are supplying your body with nutrients it needs to repair damaged cells and tissues. Often a doctor will recommend individuals healing from an accident injury avoid processed foods and prioritize consuming fresh produce, whole grains, and lean proteins.
Consistently getting a good night's sleep. Rest and regular sleep can promote healing. In order for your body to repair itself, prioritizing sleep is typically advised.
Remember to drink water. Staying hydrated means nutrients can be carried around the body and toxins can be shed. Frequently, a doctor will request that you opt for water rather than beverages filled with sugar or caffeine.
Staying off your feet. Depending on your injury, you may need to take time off of work. Do not work when a doctor tells you not to do so. If you are worried about money, talk to a lawyer about securing financial recovery for lost wages rather than jeopardizing your health.
If you have questions about the lifestyle changes your doctor has recommended, ask for clarification. Adhering to all elements of your treatment plan is crucial.
After Seeing a Doctor, Talk to a Florida Lawyer
Seeking medical care after a collision is important for securing monetary damages later. This is because it is common for insurance adjusters to dispute harm is connected to the accident, but if you see a doctor right away, and the doctor reports the injury was sustained in the crash within their notes, that medical record can be used as evidence. To learn about what your accident claim is worth, talk to a seasoned Orlando personal injury lawyer. Always speak to an experienced Florida accident attorney before speaking to any insurance company.
Were you told to pursue lifestyle changes after a Florida traffic accident? Follow your doctor's advice, caring for yourself and making all of the lifestyle changes recommended by your healthcare team. And while you focus on healing, an attorney can do the work of fighting for the damage relief you need. To get your claim started, connect with the injury attorneys at Israoui Law. Call 407-381-4529 today for the personal attention you deserve.