What If The Front Driver Is Responsible For A Rear-End Collision?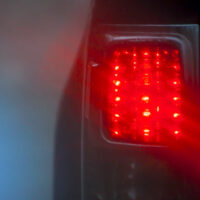 Often rear-end collisions are a result of the back driver not paying attention or losing control of their vehicle and slamming into the car, truck, or van in front of them. But it is a mistake to believe the back driver is always the one who was negligent. In some cases, the front driver is responsible for the collision and can be held liable for damages caused by the crash.
Share the specifics of your situation with an Orlando personal injury lawyer. If a front driver did not maintain a safe distance, was driving erratically, or failed to check their blind spot, they may have to pay for bills connected to the incident, including property damage expenses and medical fees.
Moving In Reverse and Sudden Changes
Every driver needs to stay alert throughout their journey, whether they are in tight traffic situations within the city or are alone on a road outside of town. Being alert and aware is important as circumstances can shift suddenly and you will need to react safely to a change in conditions or the abrupt changes of other drivers.
Because there are so many variables, sometimes the front driver is responsible for a rear-end crash. Some examples of how this can happen include the following:
Front driver is operating their vehicle in a hazardous way, possibly because they are under the influence or are incredibly fatigued.
Vehicle in front position does not function properly. Signals, such as brake lights or turn signals, need to be in working order for other drivers to know how the vehicle will be moving, including the car or van behind them.
Driving in reverse, legally or illegally, the front driver slams into the car behind them.
Regardless of if you were in the front or rear position, after an accident, report the rear-end crash to the police, gather names of witnesses (if possible), take photos and videos of any injuries and property damage, and note if there are other contributing factors, from weather to confusing traffic signage.
Every Case Has Its Own Facts to Review
It is easy for people to assume that the rear driver carries the liability for a rear-end accident, but the reality is every situation is different and needs to be reviewed individually. Whether you believe you know who is at fault or not, bring your accident receipts and financial worries to the attention of an Orlando personal injury lawyer. Seasoned attorneys know how to access financial recovery from major insurance companies, even ones that are attempting to deny or reduce your claim.  Always speak to an experienced accident injury attorney before speaking to any insurance company, including your own.
Were you involved in a rear-end collision and believe the driver in front was responsible? Financial relief could be possible, talk to a seasoned personal injury lawyer who has extensive experience in representing rear-end crash clients. The injury attorneys at Israoui Law have achieved successful results for clients in a wide range of vehicular accident situations. Collecting monetary funds from insurance companies is often possible, and if not, legal action could be an option. Call Israoui Law at 407-381-4529 for the personal attention you deserve.