Whiplash And Long-Term Health Concerns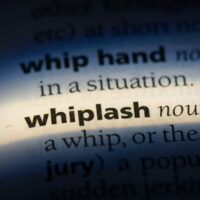 When a person is injured as a result of a fall, or if they are hurt in a sports accident or car crash, they may be diagnosed with whiplash injury. Often misunderstood, this classification of injury has an unjust reputation of being exaggerated by victims in order for them to obtain a high monetary amount, either through an insurance settlement or through legal action. But many whiplash victims are not faking their injuries, short-term pain and long-term health issues are possible.
Your day-to-day life could be negatively impacted by a whiplash injury, this could be true if you are suffering from chronic pain, for example. Often the physical and mental health supports a person needs are far more expensive than a typical Florida family can afford. You may be able to access a financial recovery amount that will cover all of your whiplash injury fees and costs, talk to an Orlando personal injury lawyer about what is possible for you, based on the facts of your whiplash losses.
Different Grades of Whiplash Injuries
Because whiplash harm varies from minor to severe, it is common for healthcare teams to give an injury a grade, so it will be clear what level of harm has been sustained.
A grade one injury means muscle damage is minor and soreness, swelling, and tenderness is only felt for a short period of time. With home care, the harm will likely heal within weeks.
After a car crash, grade two whiplash injuries are common as the force of the collision can lead to some motion limitation due to muscle injuries. Discomfort and swelling is possible.
Moderate injuries will result in even more motion restriction than a minor injury. Tearing and stress to muscle tissue could lead to longer recovery times.
Damage to spinal discs as well as harm to muscles and ligaments lead to more severe injuries. Weakness and loss of feeling could accompany swelling, pain, and soreness.
Severe injuries, such as fractured vertebrae, complete muscle tears, or internal bleeding require surgical interventions.
Any and all discomfort following a vehicle crash or other accident needs to be assessed by a medical professional as soon as possible. Headaches, fatigue, pain, swelling, numbness, tingling, and stiffness in the arms or fingers are all symptoms of whiplash injuries and could be something more.
Speak to a Personal Injury Attorney
Many injury expenses are eligible for damage recovery following a Florida vehicular accident, including costs connected to whiplash. Hire an Orlando personal injury lawyer to explore what is possible for you. Pushing back on major insurance companies who put forward a low offer can be difficult, but an attorney knows how to aggressively fight for the recovery amount you need. Always speak to an experienced accident attorney before speaking to any insurance company.
Could you use financial support to help you cope with all of your bills as a result of your whiplash accident injury? While many recover from whiplash injuries within weeks, there are others who experience long-term effects. Ongoing health concerns lead to high expenses, but the accident attorneys at Israoui Law know how to fight for a full and fair recovery amount. Call Israoui Law at 407-381-4529 for the personal attention you deserve.