Injured at an Orlando Amusement Park? Why You Should Request a Copy of the Incident Report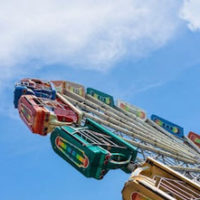 Now that summer is finally here, many families will be flocking to Orlando to experience its many amusement parks and fun in the sun.  With the millions of people visiting Orlando every year, the more injuries and accidents such as trips and falls can occur. When this happens to you or someone you love, it can make your vacation less enjoyable.
A trip and fall, or any other injury, can happen at a theme park unexpectedly and can result in a lawsuit.  Just take a look at the cases filed with Orange County Court Records.  Type in the business name (Disney, for example), click search and you will see several lawsuits where people have had injuries and initiated a lawsuit against the amusement park.
This is why at Israoui Law, we represent the injured and focus on what's important – getting well and recovering from the injury.  If you're ever involved in an accident while at an Orlando amusement park, you should notify an employee of the incident and request a copy of what's called the incident report.  Let's talk about the purpose of an incident report.
What is an Incident Report?
 An incident report – also known as an accident report – is a written document that explains the facts of an incident or accident.  The incident report is usually completed soon after the incident or injury takes place. Here's why you should request a copy of the incident report from the theme park where your injury occurred:
Proof that the Incident Actually Happened.

Without an incident report, the theme park could say that the incident never happened. Keep in mind that in Florida, there's no law stating that the theme park must give the incident report to you. However, if you decide to file a lawsuit, your Orlando injury lawyer can obtain the report through a subpoena. 
To Ensure that the Report is Accurate.

People make mistakes. Your job is to make sure that what's in the incident report is correct and that no information is left out. For example, the report should accurately reflect your name, contact information and whether there were any witnesses at the scene. The report may even contain weather conditions, list what you were wearing at the time and whether you were carrying anything or doing something such as talking on a cell phone.
If you file an insurance claim or decide to take legal action, the insurance company, its claims adjusters, and your attorney will ask you for a copy of the incident report. You can save some time and money by having the report in your own records when it's needed.
Experienced a Trip and Fall at Disney World? Call Israoui Law, Orlando Injury Lawyers 
If you're considering a personal injury claim, contact the Orlando personal injury lawyers at Israoui Law.  We're here to answer any questions regarding your injury claim and help you discover the best route to take. Free case evaluations are available and we are happy to schedule appointments at a location convenient for you. At Israoui Law, personal attention matters.
Resource:
myeclerk.myorangeclerk.com/Cases/Search?caseType=CV&caseTypeDesc=Civil%20Case%20Records