What No One Tells You About Homeowners Insurance Claims in Florida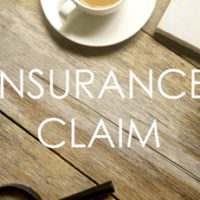 Your home is a safe place — a place that protects your loved ones from harm. Just as measures are in place to protect your family, property insurance, also known as homeowners insurance, allows you to protect your home in case you need to file insurance claims. Because you own a home in Florida, protecting your investment requires more planning, more outlook, and more preparation due to the significant number of hurricanes that affect our area year after year.
Hurricane season here in Florida began June 1st and runs through November 30th. And while Florida does not require homeowners insurance, if you are one of the many homeowners who are cautiously protecting your investment with an insurance policy, here's some information no one tells you about homeowners insurance claims: 
Everything is Not Covered 
Standard homeowners insurance policies cover the usual damages – damages to the roof, windows, fire, theft and vandalism. But what some people don't know is that most homeowners insurance policies do not cover flood damage. This can pose an issue during hurricane season. According to the Federal Emergency Management Agency (FEMA), floods are the nation's most common and costly natural disaster, causing millions of dollars in damage every year.
If you do not currently have flood insurance, you can buy flood insurance through a private insurance company or an insurance company participating in the National Flood Insurance Program (NFIP).
Other areas that are not covered under your homeowners insurance policy include wind, earthquakes, and damages that are a result of your neglect as an owner.  Be sure to review your insurance policy frequently. You may be surprised to find out what your insurance company does not cover.
Separate Deductibles 
Did you know that some homeowners insurance policies have separate deductibles for certain damages? For instance, a policy may contain a separate deductible for hurricane damage. Florida law requires homeowners insurance policies to include a statement that reads:
"This Policy Contains A Separate Deductible For Hurricane Losses, Which May Result in High Out-of-Pocket Expenses To You." 
Again, this is another reason why you should review your property insurance or homeowners insurance policy to become familiar with the levels of coverage the policy provides.
The Claims Process Is Lengthy 
The claims process is a lengthy one for the homeowner. Florida Statutes require insurance companies to respond promptly to communication efforts made by homeowners. Insurance companies also must pay or deny insurance claims within 90 days of the date the claim is reported. However, if the insurance company cannot pay the claim for reasons beyond its control, it does not have to pay the claim within 90 days.
Documentation is Necessary 
It is important to maintain an accurate record of your belongings. This record will help you assess the value of your items and help your insurance company during the claims process should you experience a loss.
Your inventory record should include serial numbers, models, names of brands, purchase prices and most importantly, photos. Keep this inventory stored in a safe, easy to access place.  With this information readily available, the claims and recovery process will be a bit easier for you to navigate.
Handling Problems with Your Homeowners Insurance Claim 
If you ever experience problems with your homeowners insurance claim, hire a knowledgeable insurance claim lawyer.  A dispute is common among a homeowner and an insurance company or insurer. In some cases, a lawsuit is necessary and the homeowner can prevail and win. It was recently reported that a Miami Condo won its lawsuit against its former property insurer for denying coverage on a Hurricane Irma damage claim.
With a lawyer working in your best interest, you can have peace of mind knowing you don't have to deal with the insurance company and speak to the adjuster. The best part about hiring a lawyer to handle your insurance claim on your behalf is the fact that if the court rules in your favor, you — as the homeowner — are entitled to recover attorney's fees as a result of initiating a lawsuit against your insurance company.
Call Israoui Law – The Insurance Claim Lawyers 
When it's time for you to consider pursuing legal action against your insurance company for denying a claim or delaying the claims process, contact the Orlando insurance claims attorneys at Israoui Law. Complimentary case evaluations are available and we are happy to schedule appointments at a location convenient for you. At Israoui Law, personal attention matters.
Resources:
leg.state.fl.us/Statutes/index.cfm?App_mode=Display_Statute&Search_String=&URL=0600-0699/0627/Sections/0627.428.html
law.com/dailybusinessreview/2019/06/13/miami-condo-wins-against-insurer-on-hurricane-irma-coverage/
fema.gov/national-flood-insurance-program/How-Buy-Flood-Insurance