Insurance Companies May Try to Avoid Payments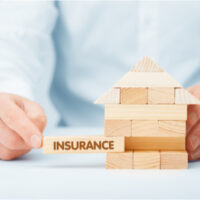 After a Florida car accident that resulted in injuries, victims may find themselves filing a personal injury claim with an insurance company. While insurance companies may be helpful, they are almost always focused on their own bottom line. Because of this, they may try to avoid paying out the compensation accident victims are entitled to.
After a car collision, do not take the insurance company's word regarding the amount of compensation that is fair. They usually do not properly calculate your losses and undervalue your claim.  You could be taking less compensation than you may be entitled too.  Protect yourself and talk to an Orlando car accident lawyer.  You should always talk to an experienced Orlando auto accident attorney before speaking to any insurance company.
Claims Adjusters May Doubt Documentation
Finding flaws or weaknesses in claims is one of the ways insurance adjusters try to avoid paying claims. Once they find these cracks they cite them as a reason the insurance company is not responsible for providing compensation to victims.
For example, a claims adjuster could say that a doctor visit did not happen immediately after an accident, which shows the individual could have been injured in another event, or the injury was not as painful or harmful as the victim claims.  Evidence could also be called into question. They may try to deny liability for a part or all of your loss.  For this reason, gathering witness statements, pictures, and copies of police reports can be helpful.
It is also important to not heed the advice of an insurance company if they directly say you should not talk to an attorney. You should always seek the professional opinion of a lawyer before speaking to any insurance company. In fact, an experienced attorney is able to help you evaluate your claim and see any potential barriers to compensation. Insurance companies want you to accept whatever compensation amount they offer, even if you are eligible for a much higher amount. Talk to an Orlando car accident lawyer to truly understand your options and legal rights.
Do Not Accept Low-Ball Offers
Insurance companies may take things you say and twist them out of context or use them against you. It is also essential to not accept any settlement offers given to you by an insurance company without talking to a car accident attorney first. Insurance companies usually offer you an amount they know is way lower than the actual value of your claim. Settling is good for the insurance company, it saves them money.  However, it may not fully compensate you for your losses.
For these reasons, you should always talk to an experienced Orlando auto accident attorney before speaking to any insurance company.
When you discuss your situation with experienced motor vehicle accident lawyers, they will know what amount is fair. Together, you can work to obtain just compensation for any medical expenses incurred, lost wages, and other losses you may have suffered in an auto accident. Let them work for you to obtain an amount that is fair.
Has an insurance company offered you a settlement amount? Do you think it is too low? Talk to an attorney. To schedule a free consultation, contact the Orlando personal injury attorneys at Israoui Law at 407-381-4529. Our experienced lawyers are familiar with all of the details associated with car accidents and how to secure compensation. At Israoui Law, personal attention matters.
https://www.orlando-injury-lawyer.com/top-3-questions-every-orlando-driver-should-ask-after-a-car-accident/