Car Accidents Can Result In Traumatic Brain Injuries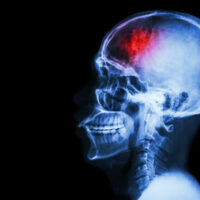 If a head injury results in a traumatic brain injury there can be long-term issues. Recovery can be lifelong. For some, the healing process for severe head injuries includes learning new ways to perform tasks of daily life. The bills that accumulate in connection to a brain injury can be too high for a family to manage.
There are many causes of head injuries, from car accidents to falls, and the medical bills for traumatic brain injuries can be millions of dollars. With extensive and expensive medical bills, an attorney is needed for a family to explore financial compensation, while focusing energy on healing. Discuss your situation with an Orlando personal injury lawyer.
There Are A Variety of Medical Professionals Involved
People may have the same diagnosis, but experience a different path to healing. Everyone is unique and some respond to treatments better than others. Because of this, there may be a variety of doctors and medical teams needed to achieve the best results, a combination of primary caregivers and specialists.
Specialists who may be part of the recovery process:
Traumatic brain injury experts
Neurologists and neuropsychologists
Physical therapists
Vocational counselors
Rehabilitation nurses
Occupational therapists
Social workers and mental health professionals
Language therapists and speech pathologists
Some families have insurance coverage that provides for a variety of expenses. While this is helpful, it is rare for an insurance company to cover every single expense and bill. When there are more expenses to manage, even after insurance has covered a portion, compensation through a personal injury case may provide some financial relief. An Orlando personal injury lawyer can discuss what options may be available.
Beyond Doctor Bills and Therapy Expenses
An experienced legal team understands what is a fair amount of compensation. While that amount might begin with assembling bills and hospital expenses, it is also appropriate to assess any lost income from work and noneconomic damages as well. Pain and suffering can be part of a traumatic brain injury claim. Social damage and professional concerns may also be part of this assessment.
Negotiations with an insurance company may be part of the process a lawyer can help with, they also have the knowledge to take the case to court if needed. Jury trials often take longer than pre-lawsuit negotiations with the insurance company. However, the time spent may be worth. The final compensation amount may be signficantly higher, especially if the insurance company makes low settlement offers. Insurance companies always consider the impact of financial settlements to their own bottom line and are not worried about you.
If someone you love has experienced a head injury or a traumatic brain injury because of a car accident, it is important you reach out and secure the support you need. Connect with your own legal advocate today.
Personal Attention Matters at Israoui Law
Do you have extensive hospital bills, medical expenses, lost wages, or other losses in connection with a head injury? Contact the Orlando personal injury attorneys at Israoui Law at 407-381-4529. Our Orlando car accident lawyers provide complimentary consultations, opportunities to talk through the details associated with your case and what type of compensation may be available. Turn to Israoui Law for the personal attention you deserve.
https://www.orlando-injury-lawyer.com/should-i-take-an-ambulance-after-an-orlando-car-accident/