Is There An At-Fault Driver In Hydroplaning Accidents?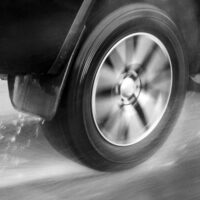 Sunny driving conditions are something that many Florida residents enjoy, most of the time. That said, there are periods of heavy rains and tropical storms, meaning there are wet conditions to navigate as well. When wet pavement accidents happen, they can be a dangerous and nerve-wracking experience for motorists.
One of the most hazardous aspects of wet driving is the phenomenon of hydroplaning, meaning a vehicle's tires lose traction with the road surface, so the car is actually riding on a thin layer of water, which creates a slippery and unstable driving condition. Also referred to as aquaplaning, hydroplaning can lead to collisions, and when they do an Orlando personal injury lawyer can help you secure the compensation you need to settle accident expenses.
At-Fault Drivers and Hydroplaning Crashes
Depending on your situation, determining if there is an at-fault driver could be part of your case. For some, accessing recovery is possible through their own auto insurance personal injury protection (PIP) coverage under Florida's No-Fault law, but others need to pursue financial recovery from another insurance company or another party who was reckless.
Hydroplaning accidents can happen to any driver, regardless of their level of experience or driving ability. It's a reality that wet road conditions play a role in hydroplaning accidents, but there are several other factors that also increase the dangers of hydroplaning.
Driving at a speed that is too fast for the wet conditions
Traveling on tires that are worn, bald, or improperly inflated
Driving a vehicle that is poorly maintained
Road issues, such as faulty drainage or poor road design
Often a few different factors contribute to a wet pavement accident, which can make determining fault in a hydroplaning accident complicated.
In some cases, more than one driver may be at fault, such as when one driver was following too closely and rear-ended another vehicle that slowed down because their worn tires hydroplaned. It is possible both of those drivers will share fault for the accident. When poor drainage and faulty road design contribute to an accident, there may be the possibility of holding a government entity responsible.
Hiring an Attorney After an Aquaplaning Crash
If you have been involved in a Florida hydroplaning accident, connect with an Orlando personal injury lawyer who has experience in handling car accident cases. Navigating the legal process is not always simple, but there are experts who will work to ensure that your rights are protected. Florida aquaplaning crashes do happen, and when they do, an attorney can determine if anyone was at fault, from drivers to government entities, and gather the evidence required to support your need for financial recovery.  Always speak to an experienced accident attorney before speaking to any insurance company.
What are your damage recovery concerns following a Florida hydroplaning accident? There are legal experts who can provide answers. When you hire an experienced attorney, they will investigate the accident, negotiate with insurance companies, calculate damages, and represent you in court if necessary. Speak to the injury attorneys at Israoui Law to learn more. Call Israoui Law at 407-381-4529 to schedule a fee-free consultation and connect with the personal attention you deserve.