Top 10 Reasons Why Orlando PIP Claims Are Denied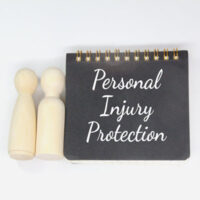 In exchange for purchasing Florida auto insurance and making regular payments, you expect that you will have your expenses paid after a car crash. It is a state requirement that people who own a motor vehicle have PIP (personal injury protection) coverage and many rely on this no-fault coverage for financial recovery.  This coverage pays up to $10,000 in medical and/or lost wage benefits, but doesn't cover 100% of those expenses.
While PIP can provide Florida families with financial relief, there are situations where PIP claims are denied. You should always speak to an experienced accident attorney before speaking to any insurance company.  However, if you have started the claims process and need legal support or if you have already experienced a claim denial, talk to an Orlando personal injury lawyer about what to do next.
Common Reasons for Florida Claim Denials
A Orlando PIP claim denial could occur for any of the following reasons:
Lack of documentation. In order to file a successful PIP claim, you must provide documentation. This may include medical records, police reports, and other proof of injuries and expenses.
Missed deadlines. PIP claims have strict deadlines. Claims need to be submitted within a certain time frame.
Failure to seek medical treatment. To secure resources for a PIP claim, it is required for injured parties to seek medical treatment within 14 days of the accident. If a claimant fails to do so, their claim may be denied and you lose up to $10,000 in PIP benefits.
Pre-existing injuries. PIP claims do not cover injuries that existed prior to the accident. If the insurance company can prove that your injury was pre-existing, your claim may be compromised.
Policy exclusions. Some PIP policies have exclusions, such as those related to intentional acts or criminal activity.
If the insurance company suspects fraud, such as exaggerating the extent of injuries or expenses, the claim may be denied.
Lack of coverage. While PIP coverage is mandatory in Florida, the policy may not have been in effect at the time of the accident.
Insufficient medical evidence. Because they require medical evidence to prove the extent of the injuries, PIP claims will be denied if the medical evidence is insufficient.
Policy limits. PIP policies have limits on the amount of coverage available, exceeding these limits will result in payments ceasing
Miscommunication between the policyholder and the insurance company is another common reason for denied PIP claims.
PIP is no-fault coverage, and when it applies, typically 80% of healthcare costs and 60% of lost wages are eligible for compensation. If you believe your claim was inappropriately denied, an Orlando personal injury lawyer can help.
Are you confused about what to do after a claim denial? Documentation is an essential part of a personal injury claim, an experienced attorney may be able to access evidence to launch a successful appeal. To learn more, talk to the car accident attorneys at Israoui Law. Call Israoui Law at 407-381-4529 for the personal attention you deserve.