Chiropractic Treatments And Personal Injury Claims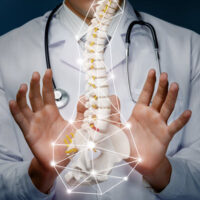 Orlando car accidents have left individuals coping with discomfort, reduced mobility, and pain due to physical injuries. For some of these people, chiropractic treatments are an effective way to manage these symptoms, but you may be wondering if these treatments will be covered when you file a personal injury claim.
To ensure that you receive the compensation you deserve, share the details of your situation with an Orlando personal injury lawyer. Your attorney will let you know what forms of medical documentation are needed to support your claim.
Importance of Seeking Care from Licensed Professionals
A medical doctor holds an MD degree, which illustrates that the individual went to medical school and saw a training process through, typically an internship and a residency. Doctors of chiropractic care are not MDs, but they do study anatomy and orthopedics and have to undergo the National Board of Chiropractic Examiners certification process in order to achieve their license to practice.
In order to seek compensation for the damages through a personal injury claim, the care you receive must be from licensed professionals and you will need to provide medical documentation of your injuries and the treatments you received. This includes medical bills, chiropractic treatment records, diagnostic reports, and a written report from your chiropractor and, possibly, a physician specialist. Everyone on your healthcare team will need to provide a detailed report of your injuries, the care you received, your diagnosis and what extent of pain and suffering you have experienced.
Negotiating a Settlement to Cover All of Your Expenses
To be made whole after an accident injury, you will need to have all of your accident expenses compensated, including chiropractic care, medical fees, wage loss, and other accident-related expenses.
Because the state of Florida is a no-fault insurance state, your first path to financial recovery may start by filing a claim to access your own personal injury protection (PIP) coverage. In most situations, you will be reimbursed for up to 80% of your medical fees, including chiropractic care, no matter if you or another individual was the at-fault party. But there is a maximum PIP amount of $10,000. Also, your PIP policy could push back on the amount of care you need, suggesting your injury required one month of chiropractic care while you went to appointments for multiple months, for instance.
Hiring an Orlando personal injury lawyer can ensure that you will receive the compensation you deserve. A personal injury attorney has the skills you need, including a background in negotiating settlements, talking to insurance adjusters, speaking with lawyers, and representing individuals in court, if necessary. Always speak to an experienced accident injury attorney before speaking to any insurance company.
What questions do you have about chiropractic care and accident compensation? Often documentation and good record keeping is the path to strengthening a claim, but to learn what your specific claim requires, talk to the injury attorneys at Israoui Law. Veteran lawyers know how to get your care covered and will carefully assess your policy to reduce the possibility of a claim denial. Call Israoui Law at 407-381-4529 for the personal attention you deserve.