Are Online Injury Calculators Correct?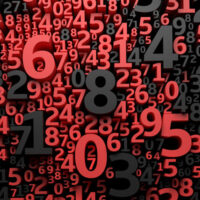 With so much information at your fingertips when searching for information online, it makes sense that many use online calculators to get an idea of the personal injury amount they may be able to access after a Florida auto injury. But it's important to keep in mind that general calculators are not providing you with an exact figure.
Personal injury claims are not simple, there are an array of details to assess. Make a consultation appointment with an Orlando personal injury lawyer to learn about what is possible for you and your family. At the meeting, share the medical documentation and accident evidence you have. Then, the attorney can share with you any claims for monetary damages you may have under Florida law and the best way to maximize the potential value of your case, which may or may not be near the total provided by an online resource.
No Two Situations Are the Same
Every accident has distinct considerations when it comes to monetary recovery.  Cases are looked at on a case by case basis under Florida law.  For instance, even if you sustained the same injury in an auto accident as another individual, your claim may have a higher worth if your recovery time is extended because you don't respond to the first type of medical treatment.  You may also have high hospital bills, incurred lost wages, or have other compensable expenses as a result of the accident.  An online personal injury calculator will not be able to accurately assess these nuances.
Some of the reasons why online calculators do not provide exact results:
Not all avenues to recovery are explored.
Data requested only covers basic information.
Non-economic damages are attributed to a number that is too general.
Wanting to receive compensation and move past an injurious event is common, but if you agree to a figure simply because it is provided by an online calculator, you could be leaving a lot of money on the table. With care, an accident lawyer can review your case and work to connect you with a full and fair recovery passage, one that allows you to put the accident behind you with confidence.
Calculators Are Only One General Tool
To fully heal from a Florida accident, meaning you can access the financial support you need to pay for the medical care required to physically recover and other losses, you need to secure a monetary amount that addresses all of your concerns. While online personal injury calculators can be an informative tool, they do not take the place of a legal review of the facts of your case. Have a conversation with an Orlando personal injury lawyer about what level of damage recovery is in reach for you.
Are you unsure about the compensation amount provided by an online calculator? Full recovery after a Florida auto collision or motorcycle accident requires a complete assessment of all the details of your claim. There are experienced personal injury lawyers available who have secured successful outcomes for others and can inform you of the potential worth of your claim and what to expect as you move through the process. Speak with the injury attorneys at Israoui Law about your expectations and how to move forward with confidence.  Always speak to an experienced accident attorney before speaking to any insurance company.  For the personal attention you deserve, call Israoui Law at 407-381-4529.