Should I Fix My Orlando Car Instead of Filing a Claim?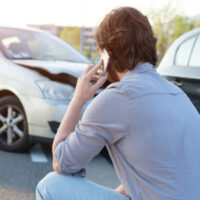 Orlando car crashes do not always result in physical injuries, thankfully. There are times when collisions cause damage, but the damage is solely to the vehicles themselves. Maybe a car is dented or scratched, for example. When your car is in need of repair, you may consider simply fixing the car rather than filing an insurance claim. Assessing your situation as a whole is important, keeping in mind the other party could file a claim even if you do not and that you or the other party could experience delayed onset symptoms of an accident injury.
Details are important when it comes to car accident insurance claims and personal injury lawsuits. Talk to a legal professional before making any decisions on how to move forward. Even if you and the other party who was involved in the collision made a verbal agreement to keep the accident between the two of you, changes can happen. Agreements that are sealed on handshakes may not hold up in a court of law. Talk to an Orlando car accident lawyer to protect yourself.
Settlement Concerns to Assess
Working with a seasoned attorney means you do not even have to talk to insurance companies, your lawyer will have those conversations for you. Car collisions are traumatic and emotional, an insurance claims adjuster may try to get you to admit fault. This can't and won't happen when your lawyer speaks for you.
When deciding on a settlement amount, the following are some factors that will be assessed:
If there was damage to the other party's car.
Were there physical injuries to anyone involved in the event.
Damage to your own vehicle.
Any property damage.
Recognizing that insurance coverage can protect you is essential. If you decide to repair a car on your own, you are forgoing a lot of other steps in the process. Filing a claim could protect your interests in the long run after a Florida car accident.
What to Do When You Worry About a Rate Increase
Premium increases are possible following a collision. But before you call your insurance company to inquire about how the event could impact your claim, know that insurance companies keep a record of all conversations. Talking to a Florida personal injury lawyer first means you can assess your situation from the beginning and strategize your next steps.
Sometimes the shortcut doesn't save time or money, and this can be true when individuals decide to sidestep filing an insurance claim. Connect with an Orlando car accident lawyer to discuss the details of your crash. Filing a claim may be the best way to protect your assets.
Are you unsure what to do following your Florida car crash? If you have bills, and expenses following an accident, contact the Orlando personal injury attorneys at Israoui Law. You deserve a fair settlement and just compensation for your loss.  Do not quietly accept a reduced amount and do not leave yourself in the hands of the insurance companies.  Call 407-381-4529 today. Turn to Israoui Law for the personal attention you deserve.
https://www.orlando-injury-lawyer.com/orlando-car-crashes-and-neurological-issues/