Orlando Car Crashes and Neurological Issues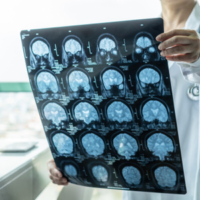 When car crashes happen, it is possible for victims to sustain a head injury. This can happen during a minor fender bender or during a serious or severe crash. A person can hit their head on a headrest or make contact with the dash or window. Every level of impact can lead to injury. After all, the brain is sensitive. Nerve damage and neurological issues are possible.
If you or someone you care about has suffered emotional distress or ongoing headaches following a Florida crash, talk to an Orlando car accident lawyer. Neurological issues can be present alongside physical injuries, and medical care can result in thousands of dollars in medical expenses.
Nerve Damage and Neurological Injuries
All parts of the body are connected and neurological injuries that are not treated properly can lead to physical symptoms such as numbness, weakness, and pain. This is because nerve damage may result in your brain no longer being able to send messages throughout the body.
There are different types of nerves in the body that are tasked with various jobs to keep the body healthy and functioning.
Autonomic nerves that support automatic body functions such as heart rate and digestion.
Motor nerves to make movement possible.
Sensory nerves that allow the body to feel differences such as hot and cold.
Nerve damage can happen in car crashes, often when there is whiplash motions, hard surfaces are hit, or deep cuts occur.
Treatment for nerve damage will depend on the type and severity of the injury. Neurological injuries can lead to balance and vision issues, for example. A skilled healthcare professional can assess your health and determine what is the best path forward. Some treatment plans include surgery and medication. Others rely on physical therapy and rest.
Pinched Nerves are Possible
Damage to the neck or back are common as a result of car accidents. This is because there can be extreme strain on the body as it moves in an unnatural way at the time of impact. A pinched nerve diagnosis is possible.
Car crash victims who have a pinched nerve may experience pain, tingling, numbness, dizziness, vomiting, and muscle weakness. While the neck is often the area of the pinched nerve, they are also common in the hands, feet, and backs of individuals involved in collisions.
Nerve damage can take several months or sometimes years to fully heal.  Some nerve damage is permanent.  Because of this, large medical fees can pile up during a time when you may be unable to work.  Accident claims can be complicated and having an Orlando car accident lawyer on your side can be beneficial as you navigate your legal options.
Did a pinched nerve or neurological injury as a result of a Florida car crash change your life? If you have medical bills, wage loss, and/or other expenses following an accident, contact the Orlando personal injury attorneys at Israoui Law. You deserve a fair settlement and just compensation for your loss.  Always speak to an experienced car accident attorney before speaking to any insurance company.  Call 407-381-4529 today. Turn to Israoui Law for the personal attention you deserve.
https://www.orlando-injury-lawyer.com/discussing-an-accident-with-an-orlando-insurance-claim-adjuster/