Discussing an Accident with an Orlando Insurance Claim Adjuster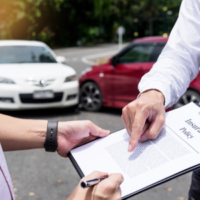 Insurance claims are likely after a car crash. There are claims that are straightforward after minor crashes, but can be complicated in a severe collision resulting in extensive injuries or fatalities. When you are recovering from an accident, it can be stressful to have an insurance claims adjuster contact you and ask extensive questions about the event. One of the many advantages to working with a legal professional following a car wreck is that a auto accident lawyer can talk to the insurance adjuster for you.
There are times when an insurance claims adjuster will try to deny or reduce the amount you will receive. An Orlando car accident lawyer has the experience you need to strengthen your claim and secure a settlement amount that is fair and will allow you and your family to move past this stressful event. For example, an estimate of car damage from a professional mechanic may be needed to push back against an amount the insurance company has put forward.
Preparing to Secure Your Settlement
Once you are in touch with an experienced accident attorney, they will begin the process of gathering evidence to strenghten your claim.  This includes, but is not limited too, medical records, medical opinions, pictures, videos, medical bills, insurance policy coverage documents, pay stubs, etc.  This helps the lawyer to have a clear view of factual data of your accident and injuries, allowing them to determine the potential value of your claim. Talking with an insurance company before speaking to an attorney can be detrimental to your claim.  Insurance companies do not always follow Florida law and may request information, forms and documents that they may not be legally entitled too.  Remember that insurance companies are not looking out for your best interests.  They are looking to minimize your accident and injuries and pay nothing or as little as possible.  For instance, an insurance adjuster could try to get you to admit some degree of fault for the accident, potentially causing a negative impact on any potential compensation for your claim. The best course of action is to be clear and honest with your attorney and let them handle all communication with the insurance companies.
Your Lawyer Will Say No to Low Offers
A seasoned Orlando car accident lawyer understands the value of car accident claims in the state of Florida. Your lawyer could put a demand out first, and push back against any low settlement offers from the insurance company.  They could also discuss with you the filing of a lawsuit if the insurance company is being unreasonable.
Did you get a call from a claims adjuster after an Orlando car accident? If you have medical bills, wage loss and/or other expenses following an accident, contact the Orlando personal injury attorneys at Israoui Law. You deserve just compensation.  Don't leave yourself vulnerable in the hands of the insurance companies.  Know your rights and allow Israoui Law to work for you.  Call 407-381-4529 today. Turn to Israoui Law for the personal attention you deserve.