Orlando Car Accidents Cause Economic and Non-Economic Damage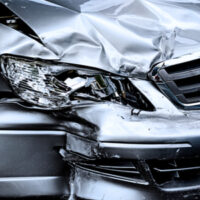 After a car accident, there can be high expenses and a lot of personal pain. If you are considering moving forward with a personal injury claim, you may need to assess what economic damages and non-economic damages have been sustained.
In Florida, it is a requirement that all drivers have No-Fault Benefits (otherwise known as personal injury protection or PIP insurance) under their insurance policy, but there is not a requirement to carry injury liability insurance. That is an individual decision. If you have medical bills and are not sure how to handle the situation, you need to connect with an Orlando car accident lawyer. They will be able to assess your situation and determine what damages you would be entitled to claim under Florida law.
Verifiable Expenses Are Economic Damage
Measurable damages, economic damages, are typically the financial expenses that result from an accident and recovery. This includes figures that can be tallied.  The following are examples of verifiable expenses.
Prescription drug cost
Income loss
Reduced earning potential
Expenses from out-of-pocket fees
Emergency room bills
Hospital stay expenses
Physical therapy fees
Procedures, medical treatments, doctor visits, and tests
If there are ongoing medical needs, testimony from a doctor may be used. When an expert provides testimony of what treatment is needed, a lawyer can point to documentation of how much that treatment will cost and it can be added to the economic damage total.
And while an income loss might not seem tangible, the truth is an expert can come up with a specific number for that as well. When an expert assesses a person's career track and how likely they would have been for promotions and advancement, they can put a financial figure on a victim's career loss. This can be applicable if a person was disabled in a car crash and had a physical job prior to the accident, for example.
Florida Rules for Non-Economic Damages in Florida
Most car accidents do not result in lawsuits. But there are times when filing a lawsuit can't be avoided, particularly if there is permanent injury or disfigurement.  Many injury cases, especially severe injury cases, can result in non-economic damages for the following as well.
Emotional distress
Loss of capacity for the enjoyment of life
Pain and suffering
Disfigurement or disability
Mental health struggles or mental anguish
Loss of consortium or companionship
Severe car accidents in Florida can lead to complex legal cases. It is common for these cases to include a variety of damages, all in need of compensation. This is a lot for a person to decipher, it is important you have an experienced Orlando car accident lawyer advocating for you while you and your family walk through the healing process.
Even the most careful Florida drivers experience car accidents. Hopefully, a collision is a minor fender bender, but if you are injured in a crash and another was negligent, you have rights.
Were you injured in a Florida car accident? Connect with a legal professional. Contact the Orlando personal injury attorneys at Israoui Law at 407-381-4529. Turn to Israoui Law for the personal attention you deserve.