There Are Dangers to Riding In a Florida Limousine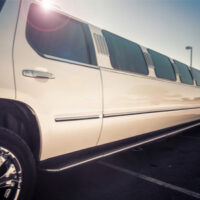 When people are celebrating special occasion, they may decide to hire a limousine. A limo is a unique way to bring an element of luxury to a birthday celebration, graduation event, or wedding. Special events are filled with expectations of smiles and laughs. It is uncommon for individuals to think of risks, but limos can be involved in accidents. When accidents happen, there are risks of injury.
If you were riding a Florida limo and sustained injuries, talk to an Orlando car accident lawyer about compensation possibilities.
Ask About Licenses and Safety Histories
When you want to have a limousine for a special occasion, there are steps you can take to stay safe. For example, passengers can wear their seat belts. In limos, the drivers are required to fasten their safety belts, but the same requirements are not in place for limo passengers who frequently move around the interior of the vehicle.
Additional steps to stay safe in a limo:
Talk to the limo company about vehicle maintenance.
Inquire about safety records.
Ask about the qualifications of the limo drivers.
If you are happy with the responses from a limo company, you can move forward informed. Then, when you meet your limo driver, ask them about any safety features you and your guests should know about, including where fire extinguishers are placed, if a first aid kit is onboard, and the location of all exits.
How a Limousine Is Built
Limos are unique in that they are not produced by large car companies. Instead, an ordinary car is purchased and a limo company cuts the vehicle in half. Then, workers at the limo shop connect long steel beams to both halves, creating a larger vehicle. The interior is decorated in a fashion that feels luxurious, with leather upholstery and colorful lights.
It is important to remember that some of the safety features you associate with the brand of vehicle may no longer be present when the car is transformed into a limousine. After all, a stretch limo needs to essentially be rebuilt with aluminum, steel, and fiberglass.
Because of all the modifications, stretch limos are heavier and can interfere with breaking. Plus, the long bodies of limos can be difficult to navigate and result in collisions. When an accident occurs, you have rights. A limo is a common carrier under Florida law. Because of this, the carrier company is required to provide safety to passengers. After an accident that resulted in injury, it is possible a limo company was negligent.
Vehicular Accidents and Damage Compensation
After an accident, in a car, on a motorcycle, or when riding a limo, an Orlando car accident lawyer can help protect your rights. If another was negligent, damage compensation may be possible.
Did you sustain an injury when riding in a Florida limousine? If you have medical bills and expenses along with emotional distress, connect with a legal professional. Contact the Orlando personal injury attorneys at Israoui Law at 407-381-4529. Turn to Israoui Law for the personal attention you deserve.
https://www.orlando-injury-lawyer.com/what-to-do-after-an-orlando-car-accident-in-a-parking-lot/