What to Do After an Orlando Car Accident In a Parking Lot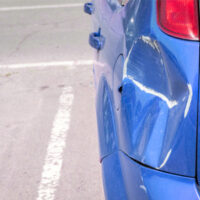 If you were in a car accident in an Orlando parking lot, you may be exploring compensation options. Often there are expenses associated with car accidents, from vehicle damage to medical bills from back and neck injuries and wagel loss by not being able to work. If you were not the at-fault driver, you should not have to shoulder these expenses. Discuss your situation with an Orlando car accident lawyer to explore paths to monetary damage recovery.
Parking Lots Are Typically Private Property In Florida
Parking lots in the state of Florida are owned and managed by the property owner or property management company. For this reason, what happens in the aftermath of an Orlando parking lot accident may be different than what happens on a public street. Of course, if there are severe injuries first responders will be on the scene quickly to treat victims. But if there are no physical injuries, law enforcement may not arrive promptly or arrive at all. It may be up to the parties involved in the accident to collect documentation and exchange information.
What you should gather in the aftermath of a car crash:
Collect car insurance information from the other driver
Take pictures and videos of where the event happened and the cars involved
Take a picture of the driver's license for the at-fault party
Write down or record in your phone the driver's name and contact information, as well as the names and contact information for any passengers in other driver's vehicle.
If there are witnesses, take their names and contact information.
Record vehicle information (year, make model, color) and license plate numbers
Vehicular accidents in Orlando parking lots may happen because one driver rear ends another at a stop, a driver backs into another without noticing they were there, or two drivers move into the same parking spot and make impact. In situations where both cars were moving, determining who was the at-fault driver can be complicated, but there are ways to uncover negligence. For example, if there was traffic flow and a driver was turning against the rules of traffic flow, they could be at fault.  Pictures, videos and witness statements can be very useful and often necessary to determine fault.  An Orlando car accident lawyer can analyze a situation, gather all the evidence needed, and find the best path to justice. Evidence disappears and wtiness recollections fade.   Therefore, the sooner an experienced auto accident attorney is hired, the sooner they can begin to gather the evidence they need and work towards obtaining just compensation for your loss.
No-Fault Insurance Is the Rule In the State of Florida
As a no-fault state, Florida law states that one's own insurance company is responsiblie for paying up to $10,000.00 in medical expenses and/or lost wages under the personal injury protection (PIP) portion of one's own insurance policy regardless of fault.  However, they only pay 80% of medical expenses and/or 60% of lost wages up to $10,000.00 minus any applicable deductible and there are accidents where the expenses exceed the amount of PIP insurance coverage limits.  Therefore you may be able to recover damages from the driver who was at fault. This includes submitting insurance claims or filing a Florida personal injury lawsuit to secure compensation.
Were you hit by another driver in an Orlando parking lot? There are many things to consider when navigating the damage of a parking lot accident. In order to understand what options you have moving forward, you need a accident lawyer on your side. With legal help, you can receive just compensation for your loss.
Contact the Orlando personal injury attorneys at Israoui Law at 407-381-4529. Turn to Israoui Law for the personal attention you deserve.
https://www.orlando-injury-lawyer.com/what-if-im-suffering-from-anxiety-after-a-car-accident/