What If I'm Suffering from Anxiety After a Car Accident?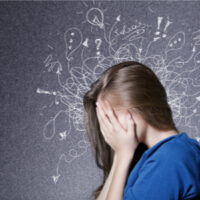 Car wrecks do not only impact a person's physical health; there can be effects on an individual's mental health as well. Car crashes can be traumatic events. For many, the journey to health after a car crash is long and support is often needed.
Anxiety symptoms can interfere with a victim's recovery. Coping with trauma can incur expenses, along with the bills involved with physical injuries and car repairs. An Orlando car accident lawyer can work toward compensation while an individual focuses on healing.
Anxiety and Post-Traumatic Stress Disorder
After a car crash, some experience troubling emotions in the immediate aftermath of the incident. For others, the emotions flow later, weeks or months after the accident. Trauma impacts individuals in a variety of ways. Some have flashbacks. Others are no longer able to drive a car, or ride in an automobile without extreme discomfort.
In order to cope with anxiety, many find speaking with a psychologist or counselor to be helpful. Mental health professionals also have the tools necessary when individuals find themselves experiencing post-traumatic stress disorder (PTSD).
If you or someone you love is struggling with any of the following symptoms after a car crash, it may be time to seek help.
Insomnia or ongoing nightmares about the accident
Anxious thoughts or uneasiness
Excessive anger or an inability to manage emotions
Lack of focus
Fear of riding or driving in cars
Using substances, such as alcohol, to cope with unwanted thoughts
While it is essential physical injuries are attended to immediately after a car accident, it may take some time before people realize they are having trouble with the emotional impact of living through the traumatic event. Anxiety and PTSD can make it difficult for individuals to focus and thrive. Recovery may be needed, and an experienced attorney can help a victim to secure the financial support necessary to promote healing.
Non-Economic Damage Compensation
In the weeks and months following a car accident, do not ignore psychological symptoms. Talk to your doctor about feelings and emotions that are affecting your quality of life and see if they can point you to a mental health counselor. Additionally, family or friends might know of a support group that could help. While a victim focuses on healing, both emotionally and physically, an attorney can work on a claim for damage compensation.
Keep in mind that under Florida No-Fault System (also known as Personal Injury Protection or PIP), you are entitled to claim any medical bills for any treatment related to your psychological injuries from your own insurance company, regardless of fault in the automobile accident.  Your own insurance company is required to pay 80% of all of your medical bills related to your car accident up to a limit of $10,000.00 minus any applicable deductible.
Non-economic damage compensation may also be a possibility. Doctor bills and car replacement costs are economic damages that can be added up through documentation. Calculating non-economic damages can be subjective, in some cases the multiplier method is used which multiplies a damage amount by a specific amount.
Healing emotionally and physically after a car accident can be a lifelong journey. A knowledgeable lawyer can help you navigate the legal complexities.
Have you sought treatment for anxiety symptoms in the wake of a Florida car accident? Compensation for that treatment may be possible. Contact the Orlando personal injury attorneys at Israoui Law at 407-381-4529 to learn more. Turn to Israoui Law for the personal attention you deserve.
https://www.orlando-injury-lawyer.com/car-accidents-can-result-in-traumatic-brain-injuries/