Were You Injured In a Tractor-Trailer Accident?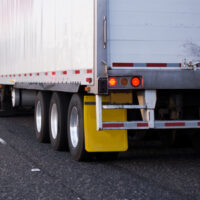 Tractor-trailer trucks are also sometimes referred to as semis. These vehicles are a combination of a tractor that puts the weight of a trailer that carries the cargo. These vehicles are a vital form of transportation, they carry goods around the country every day. But there are risks when these large vehicles are on the road.
When there is an accident, deaths and serious injuries can result from impacts with tractor-trailers. Contact an Orlando car accident lawyer if you were injured in a semi crash.
How Do Commercial Truck Crashes Happen?
There are many reasons why accidents occur. With truckers daily moving groceries, building materials, and consumer goods, some drivers find themselves pushing through fatigue and logging in miles. Others have dangerous road conditions to navigate.
Plus, big rigs can be difficult to stop abruptly and may be carrying cargo that is flammable or explosive, adding more risks when accidents happen.
Other causes of semi crashes:
Unbalanced cargo – When product is not loaded into a trailer properly weight shifts can make the semi less stable.
Negligent drivers – Truck drivers who behave recklessly because of fatigue or frustration.
Rear-end impacts – Rear-end accidents can happen due to a driver being unable to stop.
Drug use – Drivers who take drugs to stay awake to deal with the pressures of more deliveries.
Is There a Way for Drivers to Safely Navigate Around Semis?
Of course, avoiding an accident is the best way to stay safe. While there is no full-proof way to avoid collisions, there are things drivers can do to help. Car drivers can keep in mind how difficult it can be for tractor-trailers to stop and give them extra room on the highway. It is also helpful to stay out of other driver's blind spots and not cut them off when switching lanes. And, of course, use turn signals to stay visible to all the drivers around you.
The majority of truck drivers are careful and safe, but there are always a few who speed or drive recklessly, increasing the risk of a semi crash. While all accidents can result in fatalities and severe injuries, commercial truck accidents can be particularly lethal because the vehicles weigh between 40,000 and 80,000 pounds.
When a Florida accident does occur, it is important for victims to get legal support from an Orlando car accident lawyer. Commercial trucking companies have a lot of experience with personal injury claims and cases. They will do all they can to make sure a victim does not receive the maximum settlement amount.
A knowledgeable attorney will fight for you. You do not have to accept an amount that is too low. Tractor-trailer accidents can be very complex, you need an advocate on your side.
Are you recovering from a crash involving a semi? Trucking companies are looking after their own interests, you need someone looking out for you. Contact the Orlando personal injury attorneys at Israoui Law at 407-381-4529. With complimentary consultations, our lawyers can help you secure the maximum compensation amount possible. Turn to Israoui Law for the personal attention you deserve.
https://www.orlando-injury-lawyer.com/things-to-do-after-an-orlando-fender-bender/