Orlando Car Accidents Can Result In Delayed Onset Injuries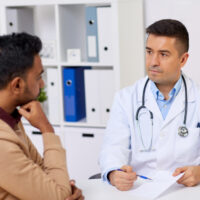 Immediately following an accident, individuals will probably ask one another if they are okay. Often, people will answer that they are fine. After all, they might not immediately feel any pain and they are able to move and talk as they normally do. Yet it is important to remember that car crashes are traumatic events. It is possible to be suffering from an injury without immediate symptoms. Sometimes people find themselves suffering days or weeks after an accident. It is essential to seek medical attention as soon as possible after an accident to ensure there is nothing wrong.
Delayed onset injuries are common, these are injuries which don't show visibly or carry symptoms in the moments following a crash. If you have incurred expenses for medical treatments because of a delayed onset injury, connect with an Orlando car accident lawyer to secure compensation.
Whiplash Is a Common Complaint
A common complaint after rear-end collisions, whiplash is when there is muscle damage to the neck and back. Often, whiplash is a delayed onset injury. Many victims do not experience stiffness or soreness until a day or two after the accident.
It is important to listen to your body and have all symptoms assessed. This is true even if you think the injury is not severe because you may not yet know the extent of the damage. Large health issues have stemmed from small pains. Delayed onset symptoms should not be ignored.
Always seek a doctor's opinion after an accident. If any of the following symptoms appear in the days or weeks following an accident, connect with a healthcare professional again.
Shoulder, neck, or back pain
Headaches or dizziness
Emotional upset
Balance or memory issues
Trouble balancing
Abdominal pain, bruising, or swelling
Car crashes can result in severe injuries; do not dismiss pains and irritations. In Florida, there are over 100,000 individuals who experience traumatic brain injuries every year. There are lifelong health concerns for victims of traumatic brain injuries, herniated discs, torn ligaments, and other crash injuries.
After any forceful event, such as a vehicular crash, it is important to see a doctor or visit a local hospital as soon as possible.  Under Florida's No-Fault System (otherwise known as Personal Injury Protection or PIP), you have 14 days from the date of the accident to see a doctor for your injuries from the accident or you will lose your rights to claim up to $10,000.00 in medical and/or wage loss benefits from your insurance company. Always follow your doctor's plan to recover quickly and help strengthen your claim.
An Orlando Lawyer Can Advocate for You
With an Orlando car accident lawyer on your side, you can protect your rights. You should not have to be responsible for the damage caused by another's negligence. When an accident happens, see a doctor and talk to a lawyer.
Have you recently discovered your pains are related to a delayed onset injury as a result of a Florida car crash? If you have medical bills and expenses along with emotional distress, connect with a legal professional. Contact the Orlando car accident attorneys at Israoui Law at 407-381-4529. Turn to Israoui Law for the personal attention you deserve.
https://www.orlando-injury-lawyer.com/physical-and-mental-distractions-when-driving-in-orlando/