Thanksgiving Is a Dangerous Day to Drive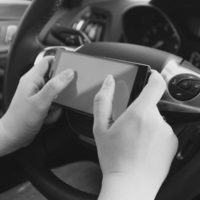 When Thanksgiving comes to mind, people do not typically think of injuries. Most people focus on friends, family, traditional foods, and conversation. But the truth is Thanksgiving Day can be an incredibly dangerous day. According to the National Highway Traffic and Safety Administration (NHTSA), Thanksgiving Day is a high risk day for car accidents. And these car crashes result in personal injuries, fatalities, and pain and suffering.
If you were in a holiday car accident, you deserve financial compensation to help you cope with medical bills and lost income. Talk to an Orlando car accident lawyer. An experienced attorney will let you know what legal options you have.
How to Avoid Thanksgiving Car Accidents
While crashes are unexpected sudden events and are not always avoidable, there are steps you can take to keep everyone in your car safe. For example, be sure your vehicle is in good working order. Before traveling, get your oil changed and be sure you do not need any repairs. If you have been putting off brake work or steering repairs, get those fixed before traveling for a long holiday weekend.
It is also helpful to take advantage of daylight. While it can be tempting to stay at a family member's house until late in the evening, fatigued drivers are more likely to be in accidents. Plus, when you drive in the afternoon, it may be less likely that there will be other drivers who have been drinking alcohol.
Stay safe by taking well-traveled roads and using a GPS system you trust. Drivers who are confused, stressed, and lost, may speed to get to a destination faster or be distracted by a road that is unfamiliar. Being calm and focused reduces risk for the driver, their passengers, and everyone else on the road.
If an accident does occur, seek medical attention and connect with an Orlando car accident lawyer.
Were you injured when traveling to a Thanksgiving celebration in Florida? If you have medical bills and/or lost wages, connect with a legal professional. Contact the Orlando personal injury attorneys at Israoui Law at 407-381-4529. Turn to Israoui Law for the personal attention you deserve.
https://www.orlando-injury-lawyer.com/what-to-do-after-an-orlando-car-accident-in-a-parking-lot/