What to Do When You Didn't See a Doctor Because of an Adrenaline Rush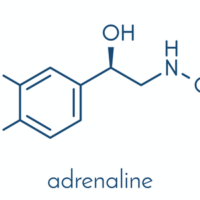 Many people have heard of adrenaline rushes. For example, if you are a sports fan, you have likely heard of an athlete who injured themselves during a game, but they continued to play on the injury, needing surgery for a torn muscle or treatment for a broken bone later. This is because an adrenaline rush can make huge injuries feel minor. Pain is dismissed or not felt at all.
If you were in a car accident, you may have experienced an adrenaline rush that led you to not go to the hospital or see a doctor or put off medical care. Sometimes people dismiss a pain as nothing serious, only to have the pain increase over time or be an indicator of a larger health issue.
After a Florida car or motorcycle crash, having your health assessed is an important step to taking care of your body and strengthening a personal injury claim, should one move forward. If you were injured, but did not see a doctor right away a claim could still be successful, connect with an Orlando car accident lawyer to understand what documentation is needed and how much your claim could be worth.  Under Florida's No-Fault Law, otherwise known as Personal Injury Protection or PIP, you have to see a licensed medical professional within 14 days of the date of the accident or you lose your rights to claim up to $10,000.00 in medical benefits and/or lost wages.
Bumps, Bruises, Headaches, and More
In the majority of situations, it is best to err on the side of caution and see a doctor following a Florida car crash. If you feel fine, it is true that you may be told you have only suffered minor bruises. But there are also circumstances when serious injuries are present, giving only small symptoms or no symptoms at all.
Back pain. Pain could be connected to muscle and nerve damage.
Brain damage, including hemorrhaging, can produce headaches.
Neck stiffness could be an indicator of a more severe whiplash injury.
Being cautious is best, have a medical professional confirm if you have sustained car accident or motorcycle accident injuries rather than relying on self diagnosis.
Approximately Three Million People Injured Every Year
Each year, millions of American are involved in car crashes, and approximately 3,000,000 individuals are injured. Some are minor, others are severe. The range of injuries is vast and includes car accident injures that are not readily apparent because of an adrenaline surge in the victim.
An Orlando car accident lawyer can look over your documentation and determine what your personal injury claim could be worth. When another's negligence caused your injury, you have a right to a just compensation, even if the symptoms of your injury seems small at first but were later connected to a larger health issue.
Was your Florida car accident injury slow to show so you didn't see a doctor right away and you are now concerned about securing compensation? If you have medical bills, lost income, and/or other expenses following an accident, contact the Orlando personal injury attorneys at Israoui Law. You deserve a fair settlement and just compensation for your loss.  You should always talk to an experienced auto accident lawyer before speaking to any insurance company.  Call 407-381-4529 today. Turn to Israoui Law for the personal attention you deserve.
https://www.orlando-injury-lawyer.com/orlando-car-crashes-and-neurological-issues/