Truck Crashes, Data Recorders, And Your Recovery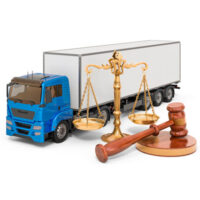 Any vehicular accident can lead to extensive property damage and personal injury, and when large vehicles are involved, such as commercial trucks, the likelihood of large scale damage statistically increases. The weight of semi trucks and tractor trailers is part of the damage risk should a Florida accident occur. After all, passenger cars often weigh thousands of pounds while the weight of commercial trucks can be tens of thousands of pounds.
Truck accident negotiations can be complicated as trucking companies have legal professionals on staff who work hard to save the company money at every turn. But when you hire a skilled Orlando personal injury lawyer, you will have a legal pro on your side to push back on settlement offers that are not enough to make you whole after an injurious event. Attorneys know how to access data recorder information, if helpful, and can connect with other professionals, such as forensic accountants, medical experts, and private investigators, if it will boost the strength of your Florida case.
Trucking Laws Protect the Public
Due to the weight and size of trucks, there are specific laws in place, on both state and local levels, to help avoid accidents. Trucking companies and operators are required to follow these rules. If they do not, a violation could be a form of evidence in your pursuit of damage recovery.
Naturally, the type of truck will have an effect on your claim or case. Different regulations are set for different types of trucks. You may have been in a collision with any or all of the following vehicle types.
Tow truck
Semi truck
Agricultural truck
Box truck
Dump truck
Cement truck
While the path to the maximum settlement amount could be different depending on the vehicle type, it is essential you protect yourself from financial ruin no matter what type of truck was involved in your Florida accident. Crash expenses are often far more than a family can afford, and if another can be held liable, damage recovery is an option.
For example, semi trucks and other large commercial trucks could have information on their data recorders that prove you were not responsible for the accident. Attorneys know how to access this information.
High Recovery Amounts Could Be Possible
Truck insurance policies are typically designed to handle large claims, often this is a legal requirement. In some cases, the amount of insurance carried is in direct correlation to the size and mileage of the vehicle, for example. A high recovery amount could be in reach if you were injured and sustained a lot of expenses and loss. Have your situation assessed by an Orlando personal injury lawyer.
Are you recovering after an accident involving a truck? Bring your questions and concerns to the attention of the Orlando personal injury attorneys at Israoui Law. Trucking companies fight to shield their resources, and our lawyers will aggressively fight for you.  Always speak to an experienced truck accident attorney before speaking to any representative of the trucking company or insurance company.  To get started, call 407-381-4529. Turn to Israoui Law for the personal attention you deserve.