Is Pursuing Money After A Crash The Right Thing To Do?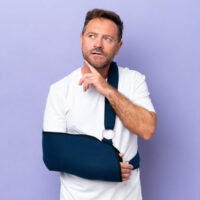 You may be wondering if pursuing compensation after a car crash injury the right thing to do, especially if others were hurt too, and you don't want to cause them more suffering.  In reality, filing a Florida personal injury claim is often the best way to holds insurance companies to their contractual promises and could allow you to secure the funds you need to access the medical care for an injury that was not your fault.
If you have never been involved in a personal injury settlement negotiation, it is normal to be confused about how to move the process forward. Talk through your concerns on what is the right thing to do with an Orlando personal injury lawyer. Because attorneys have worked on a lot of different types of claims, they can shed light on how much your claim is worth and the pros and cons of accepting an initial amount offered by an insurance company or fighting for a larger amount.
Your Claim Could Protect Your Own Health and the Health of Others
Injuries can require medical care, and healthcare involving long treatment plans and specialists are expensive. Filing a personal injury claim could be the right thing to do because you need money to receive the therapies you need to heal. While you may be able to access care and be billed for the services, medical debt could follow you for years if you do not have the personal resources required to settle these bills immediately.
Additionally, when reckless parties are held accountable, it can be the wakeup call they need to change their behavior. Your claim or lawsuit could protect others from harm if an individual or business takes a risk seriously as the result of a claim and then makes an effort to change their ways.
Settlements Typically Come from Insurance Companies
Policies are purchased because insurance companies tell customers they will protect them when an accident occurs. Yet all too often, a company will try to lowball on settlements or deny claims. Filing a claim means you are holding an insurance company to their word that you have a right to a full and fair compensation award.
You deserve to have the medical care you need to heal and to access financial damage recovery when another can be held accountable. Connect with an Orlando personal injury lawyer to begin the process today.  Always speak to an experience injury attorney before speaking to any insurance company.
Are you considering holding an at-fault party accountable for your accident injury expenses? Moving forward with legal action could be the right thing to do. Discuss your case with the Orlando personal injury attorneys at Israoui Law to have your questions answered. Our skilled Florida personal injury lawyers will assess the details of your situation, determine the worth of your claim, and fight for the financial relief you and your family need. To protect your financial future, call 407-381-4529. Turn to Israoui Law for the personal attention you deserve.