What Follows The Pre-Litigation Process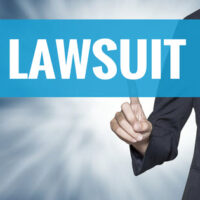 You may be sure you need financial compensation following a traffic accident but be unsure how those funds can be obtained. Often financial damages can be secured through the pre-litigation process. Essentially, this is the period before a case goes to court, when a lawyer trades offers and counteroffers with the legal representative of the other party or insurance companies. Once a full and fair amount is reached and everyone involved signs off on the agreement, funds could be dispersed within weeks.
That said, the pre-litigation process does not always end a dispute. There are situations in which moving forward with a lawsuit is the best course of action, particularly if you are seeking a large financial award. To discuss what is possible for you, reach out to an Orlando personal injury lawyer.
Your Attorney Will Serve the Defendant
If you and your attorney come to the conclusion that going to court is necessary, your lawyer will move forward with a court filing. Once this official legal action has taken place, and the court recognizes the filing—which may take awhile, depending on if there are a lot of cases being reviewed or not—your attorney will serve the defendant.When you are suing another party, you are the plaintiff and the person or party you are seeking recovery from is the defendant.
A Period of Discovery Occurs Before a Trial
Once a defendant is served, the discovery process begins. This is a period of time where both parties share information with one another, such as what evidence they have gathered that they are planning to bring to court. Additionally, witness information could be part of discovery.  Depositions, interrogatories, court appearances, and hiring medical experts is just some of the things that take place during the discovery phase of the lawsuit.  After this discovery process has concluded, it is time for both sides to prepare for trial.
If you are the plaintiff, it is possible your Orlando personal injury lawyer will bring an attractive offer from the other party to you during the discovery process. Many settlements can been reached after a filing of a lawsuit and before a trial. But if this does not occur, your lawyer will inform the court they are ready for a court date after the discovery period. Then, the Florida court will set a date for trial.
Do you have questions about the pre-litigation or filing a lawsuit after a Florida car, truck, or motorcycle accident? After looking over your unique situation, a skilled attorney can share possible paths to resolution with you. Reach out to the Orlando personal injury attorneys at Israoui Law to learn more. Often a financial figure that settles your expenses and allows you to move forward with confidence can be reached through insurance negotiations, but litigation could also be discussed. Call 407-381-4529 and talk to the professionals at Israoui Law for the personal attention you deserve.  Only pay attorney fees and costs if we win.  Consultations are free.