You Need A Lawyer Who Is Also An Attorney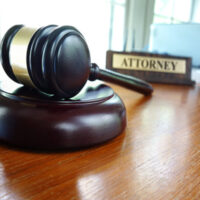 When it comes to hiring legal counsel to support your need for financial damages after a car crash, you want to connect with a Florida attorney. Because while you may initially believe that the word attorney means the same thing as the word lawyer, which makes sense as the words are often used interchangeably during conversation, the reality is there are distinct differences.
A lawyer has completed law school and is licensed to practice law, but an attorney is also a lawyer, one who has also been admitted to the bar and is authorized to represent clients in court. To protect your rights and connect with an optimal outcome, talk to an Orlando personal injury attorney. And at your first meeting be sure to ask about their experience accessing recovery for others who were in situations similar to your own.
Understanding Florida Law and Fighting for Fair Compensation
While there are federal laws that must be adhered to, there are often intricacies in rules and regulations from state to state. For instance, every state has its own set of laws when it comes to personal injury. In order to recover damages after a Florida car crash injury, you need someone who is intimately familiar with the laws of the Sunshine State.
Because navigating the legal system can be incredibly challenging, you want a legal professional on your side who is an attorney. Attorneys have completed the rigorous education and training required to become Florida law experts, and they understand the nuances of the legal system so they can help you navigate the complexities of your case.
Recovering from a car crash injury can be overwhelming and stressful. And on top of your own personal recovery there are a variety of legal documents and procedures that must be followed in order to file a successful personal injury claim. If you don't have an attorney working on your claim, you may end up agreeing to a settlement offer that is far lower than what you could have achieved if you had reached out to a professional to guide you through the legal system and provide you with the support you need.
Avoiding Common Pitfalls
There are many ways legal counsel can provide support, including by working to be sure you avoid a variety of common pitfalls that can derail a personal injury case.
For example, if you wait too long to file your claim, you may miss the deadline and lose your right to compensation. Or if you say the wrong thing to an insurance adjuster or sign a document without fully understanding its implications, you could harm your case. An Orlando personal injury attorney will ensure that you file your claim in a timely manner and will speak to insurance adjusters on your behalf.  Always speak to an experienced accident injury attorney before speaking to any insurance company.
Could hiring an attorney be the difference between a large and a small settlement for you and your family? Talk to the injury attorneys at Israoui Law about their experience securing maximum settlement amounts. Call 407-381-4529 for the personal attention you deserve.