Understanding Compensation Options After A Moderate Collision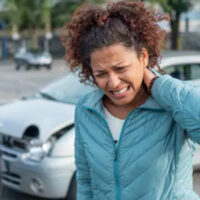 People often instantly recognize when a traffic collision is minor or severe, but there are moderate collisions that take place as well. When a Florida moderate collision results in any level of physical harm, it is important for the injured party to understand the different compensation options available to them.
To learn more about what defines a moderate car accident and how to establish your need for financial recovery, meet with an Orlando personal injury lawyer.
What Is a Moderate Car Accident?
Each case has its own specifics to assess, but generally, a moderate car accident is an accident that causes physical injuries that require medical attention but are not life-threatening.
Some examples of moderate car wreck injuries include:
broken bones
whiplash
concussions
While individuals typically heal from these injuries, they can cause pain, suffering, lots of medical bills, and loss of wages due to missed work. In addition, moderate car accidents can cause emotional trauma, resulting in mental health issues. If this is true for you or someone you care about, legal counsel can help seek compensation.
If you're wondering how to begin working with an attorney, know that the first step is typically scheduling a consultation. During this initial meeting with a Florida injury lawyer, the attorney will ask about the details of the accident and the resulting injuries. Then, they will also explain the legal process and what outcomes are in reach.
Once you have made a decision to work with an attorney, they will review the documentation you have, including medical records, photos, and paperwork connected to missed work, etc. Should additional evidence support your need for recovery, your lawyer will gather evidence to support the case, such as police reports, witness statements, and surveillance footage of the accident.
Even if you have received a settlement offer, working with an attorney can be beneficial as the offer may be smaller than what you would receive should a legal professional negotiate on your behalf. After documentation review and evidence complying, your lawyer will begin negotiating with the insurance companies to seek a fair settlement, including compensation for medical bills, lost wages, pain and suffering, and emotional distress.
Could a Moderate Accident Lead to a Trial?
Usually, settlements are secured through insurance negotiations. If negotiations with the insurance companies do not result in a fair settlement, an Orlando personal injury lawyer can file a lawsuit on behalf of an injured individual or group. Filing a lawsuit is the beginning of the litigation process, which could result in a trial. Always speak to an experienced accident injury attorney before speaking to any insurance company.
Is a moderate collision the event that resulted in your physical injury? After a moderate car accident, it is important to understand the different compensation options available. The injury attorneys at Israoui Law can inform you of next steps. Call 407-381-4529 today for the personal attention you deserve.