Answers To Your PIP Questions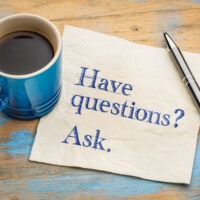 By law, driving in Florida requires personal injury protection (PIP) coverage, so a lot of Florida residents are familiar with no-fault insurance. That said, if you are new to the state or have never used your PIP coverage and were recently involved in an Orlando car accident, you may have questions.
PIP coverage provides medical and other benefits to individuals who are injured in a car accident, regardless of who was at fault. This can be extremely helpful as it allows injured parties to receive care and compensation without delay. Of course, there are other situations when a driver's own PIP coverage simply isn't enough to cover the accident expenses. To discuss the particulars of your accident injury, connect with an Orlando personal injury lawyer.
What Does PIP Cover?
PIP insurance covers medical expenses, lost wages, and some other expenses related to  car accidents. In Florida, PIP insurance is required, and while there are a range of coverage levels, the minimum amount of coverage you can carry, by law, is $10,000. However, insurance companies may try to limit your coverage to $2,500 in certain situations. It is important that the claim is reported timely and accurately and an skilled personal injury attorney can help you navigate the complexities of Florida's No-Fault system.
Do I Have to Have PIP If I Have Health Insurance?
Yes, even if you have health insurance through a workplace benefit plan or you purchased a policy on the exchange, you are required to have PIP insurance in Florida. This is important as PIP is required by law and some of the compensation provided by PIP is not connected to medical fees. For example, lost income could be part of your PIP claim following an Orlando traffic collision.
When Should I Seek Medical Care for My Accident Injury?
There are deadlines that must be followed in order to access PIP benefits. In Florida, you must seek medical treatment within 14 days after a car accident to be eligible for PIP. If you fail to see a doctor or other healthcare professional within 14 days, it is possible you will not be able to access PIP compensation funds.
Can I Use My Own Doctor?
You do not have to pick a medical professional from a PIP-approved list. However, your doctor must be a licensed medical doctor or accredited healthcare professional. Seeing your primary health care provider or getting treatment at an hospital emergency room or urgent care center before filing for PIP benefits is common.
What If I Was the At-Fault Driver?
Because it is no-fault insurance, PIP provides benefits regardless of who was at fault for the car accident. But it is important to keep in mind that if you were at fault for the accident, you may be liable for damages beyond the limits of your PIP coverage.
Do you have questions about PIP insurance? By understanding what PIP covers in Florida, seeking medical treatment within 14 days, choosing a professional for PIP treatment, and knowing that PIP benefits are available regardless of fault, you can protect yourself and your loved ones in the event of a car accident. Bring your questions and the details of any injury sustained to the attention of the experienced car accident attorneys at Israoui Law. Always speak to an accident lawyer before speaking to any insurance company.  Call Israoui Law at 407-381-4529 for the personal attention you deserve.