Will My Credit Card Coverage Pay For My Rental Car Crash?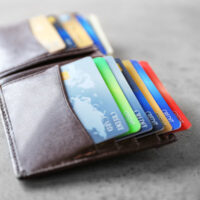 The Florida Department of Highway Safety and Motor Vehicles reported there were over 30,000 crashes involving rental vehicles throughout the state of Florida in a recent year.  It is clear there are real risks of being involved in a collision when driving a rental car. Whether you rented a vehicle in Orlando or somewhere else in the Sunshine State.
It is always important to practice safe driving habits and carefully navigate road risks when operating a motor vehicle, whether it is a rental car or a personal car or truck. But accidents can and do happen, which is why people need to care for an adequate level of insurance coverage. Some rental car consumers rely on their credit card coverage in the event of a rental car crash, but whether you will be fully covered will depend on the unique facts of your case. If you have questions, an Orlando personal injury lawyer can help.
Type of Vehicle, Length of Rental, and Policy Limitations
Car rentals are a convenient and affordable way to travel. They allow you to explore new places, take road trips, and run errands without having to worry about the maintenance and upkeep of a personal vehicle. When entering into a rental car agreement, many renters use their credit card insurance coverage to provide protection in the event of an accident. But if they do this they need to fully review what coverage is being offered by their credit card company.
Credit card insurance can provide protection for damage to the rental car, as well as liability coverage in the event of an accident, but there are many factors to understand. For example, an important thing to consider is the type of rental car that is covered by the insurance policy. Some policies only cover economy cars, while others may exclude certain types of vehicles, such as sports cars or luxury vehicles. Additionally, there may be restrictions on the length of the rental period or the location of the rental.
It is also important to understand the limits of coverage provided by the insurance policy. In many cases, the coverage may be limited to the actual cash value of the rental car, which may be less than the amount owed to the rental car company. The liability coverage may not be sufficient to cover all of the costs associated with an accident.
Keep in mind that your own auto insurance policy, if you own a vehicle, may cover you if you are in a rental car.  This will depend on the coverages you purchased.  If you are not at-fault for the accident, the at-fault party's auto insurance may cover your injuries and/or car damage claim.  Additionally, most rental car companies offer insurance coverage that you can purchase at the time of the rental.  These are just some of the many factors and analysis that an experienced auto accident attorney must review and determine in your case.  Always speak to an experience accident attorney before speaking to any insurance company or rental car company representative following an accident.
A Lawyer Can Review the Contract Terms
After a rental car crash, an Orlando personal injury lawyer can carefully analyze all of the contractual terms and determine a path forward. Hiring an attorney is part of ensuring that your rights are protected. Lawyers are familiar with insurance policies and negotiation practices, so they will work to be sure that you are shielded from undue financial responsibility.
Could you be on the hook for accident expenses following an Orlando rental car crash? Share your rental car accident story with the injury attorneys at Israoui Law. Call 407-381-4529 for the personal attention you deserve.