Car Crashes, Shoulder Pain, And Nerve Damage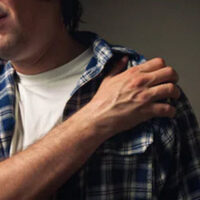 Car accidents can happen at any time, whether a Florida storm is creating adverse driving conditions or it is a beautiful sun-filled day. And when traffic accidents happen, a wide range of injuries, including harm to an individual's shoulders.
If you have been in a car accident in Orlando and are experiencing shoulder pain, it is important to seek medical attention and legal advice. See a doctor first, then call an Orlando personal injury lawyer to discuss how an attorney can help you achieve a full and fair settlement offer.
Understanding Shoulder Pain and Nerve Damage
Shoulder pain after a car accident should not be ignored, it can be a sign of nerve damage. Harm to the brachial plexus, a group of nerves that run from the neck to the shoulder, can happen in traffic accidents when the shoulder is stretched or pulled too far, or when the nerves are compressed or pinched. Numbness, weakness, and tingling in the affected area are all symptoms of possible nerve damage.
When you see a doctor, it is possible they will order tests to accurately assess the injury, this could include any or all of the following:
Magnetic resonance imaging (MRI) scans
Electromyography (EMG) tests
Ultrasound scans
Depending on the information gathered by your doctor, they will then diagnose your injury and provide you with a treatment plan. Often treatment plans include the patient wearing a brace for a period of time in order to stabilize the shoulder, allowing the nerves to heal and reset. Additionally, there may be drugs prescribed to help with pain and inflammation. Physical therapy is also common as it can be beneficial in restoring range of motion after a shoulder injury.
Coping with High Medical Costs
The reality of healing from a shoulder injury is that you may be confronted with an array of medical expenses, which can quickly reach high numbers, particularly if you need surgery and ongoing physical therapy.
When you hire a skilled attorney, they can fully assess your damages, including medical bills, lost wages, and pain and suffering. This will help to ensure that you receive the compensation that you deserve for your injuries and losses.
Nerve damage can be a serious injury that can result in long-term pain and disability, it is essential you connect with the healthcare you need. If the costs of care are causing you to worry, talk to an Orlando personal injury lawyer about how to achieve a settlement offer that will help you to move forward with your life.  Always speak to an experienced accident attorney before speaking to any insurance company.
Are you experiencing shoulder pain after a Florida vehicular collision? Have a healthcare professional assess your injury without delay. If you are concerned about the medical fees, know that the costs of your medical treatment could be covered by a personal injury claim. With the right legal representation, you can achieve the compensation you need to move forward with your life. Speak to the car accident attorneys at Israoui Law for the personal attention you deserve. To schedule an initial, fee-free consultation, call 407-381-4529.